Want to know a little-known secret?
It might come as a surprise to some, but studying only takes you so far. Though you can study all you want, it's not books or formulas that are really going to take you to the next level on test day. What will is a positive attitude. Take our word for it – positivity is what separates great students from the pack.
Think about it – you take a baseline practice test and score in the lowest percentile of all test-takers. If you tell yourself that you'll never be able to improve, are you really going to put in the time, energy, and effort it will take to raise your score? It's not likely. People with a defeatist attitude see no point in trying and give up early. On the other hand, if you show a positive attitude and believe a high score is possible, you'll be more willing to work toward that belief and make it happen!
Oftentimes, our thoughts are really self-fulfilling prophecies, because we take both conscious and unconscious steps to make them come true. That said, positivity gives you the mindset you need to achieve at a high level. It allows you to focus on what's possible, and puts you in the driver's seat for your own success.
By adopting a positive attitude, you can cut back on stress and feelings of inadequacy. Tell yourself that you can and will accomplish your test-day goals. Remind yourself of the time, tools, and resources you went through during your test prep journey. Tell yourself that you're prepared for test-day success, and you'll be that much more ready to demolish whatever test question gets thrown at you.
Remember, all you can ask of yourself is to put your best effort forward. But you can maximize your best by staying positive!
---
About the Author: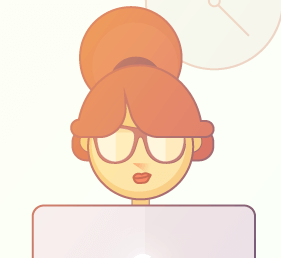 Catherine supports Magoosh's future grad school students by unlocking tricks of the test prep and application trade. Catherine spends her free time checking out local farmer's markets, reading food and lifestyle blogs, and watching Bravo. She is forever in search of the best Mexican and Italian food in any given city.