In education, we like to say that a positive attitude matters. Students who think they're capable of accomplishing tasks and reaching their goals are often more successful in the classroom. These kinds of students often have what's called a growth mindset.
Students with growth mindsets believe that they can grow their own intelligence through work and effort. In contrast, students with fixed mindsets believe that they're either smart or they're not… and that they can't do much to change the level of intelligence they've been given.
How do students with growth mindsets vs. fixed mindsets differ in test performance?
Based on the two perspectives, you can imagine that students with growth mindsets typically perform better in school and on tests than students with fixed mindsets. Students with growth mindsets tackle challenges and think of them as opportunities to demonstrate improvement.
In contrast, students with fixed mindsets avoid challenges. Because they believe that their intelligence is fixed and can't be changed, it can be difficult for them to see the purpose of trying new things, or even trying to succeed. Fixed-mindset students don't step up to the unfamiliar because they don't want to look like failures. So they opt out before they even try. For those of us watching from the sidelines, it's clear that's almost a self-fulfilling prophecy.
When it comes to test performance, you can see why students with growth mindsets would out-perform their fixed-mindset peers. Test prep is not easy (just ask any of your Magoosh peers who are currently studying for an admission test). People who give up before they even try will not see results.
But those who show commitment to overcoming barriers can and will see serious score gains. Students with growth mindsets are going to be more likely to identify and improve on their weaknesses, review incorrect answers, and learn from their mistakes. All that work can translate to a much higher score on test day.
How can you learn to adopt a growth mindset?
If you don't already have a growth mindset, but want to develop one, check out our tips below.
• Exercise your brain. Your brain needs to be regularly challenged if you want to keep it flexible and open to new ideas and concepts. Try switching up study tactics to keep your brain on the move.

• Think critically. Find support for your ideas with sound reasoning and evidence. Don't make general statements or believe what a text tells you "just because." This helps activate your brain.
• Get other people's perspectives. Ask other people to critique and challenge your opinions. Find friends and classmates who are open to their ideas being challenged, too. Help each other become better learners.
• Stay positive. Above all else, students with growth mindsets don't let tough hurdles get them down. If you believe you're capable of finding success, you'll put yourself in a much better position to go after that success!

---
About the Author: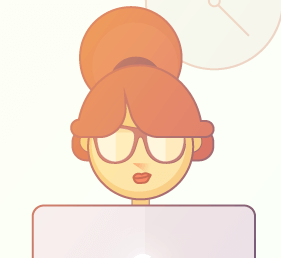 Catherine supports Magoosh's future grad school students by unlocking tricks of the test prep and application trade. Catherine spends her free time checking out local farmer's markets, reading food and lifestyle blogs, and watching Bravo. She is forever in search of the best Mexican and Italian food in any given city.