This is my third post on what to expect after you pass the TOEFL.
Today, we'll look at what listening and speaking will be like at the English-language university you go to. Listening and speaking are being looked at together because in "real" campus English, these two skills are much more integrated than they are on the TOEFL. In fact they are fully integrated. Once you're actually at your university, you can't really have one skill without the other.
There are many conversation audio tracks in TOEFL Listening and Integrated Speaking. These conversations take place between fellow students or students and faculty. You'll listen to similar conversations once you get to your university.
But there will be a very important difference. At your university, you'll be participating in the conversations too. This means you are not only listening to people talk about university life— you're also responding directly to people. And people are responding to you. You will often be able to steer the conversations in the direction you want, or in unexpected directions. In other words, real English conversations about academic matters are less predictable and more dynamic.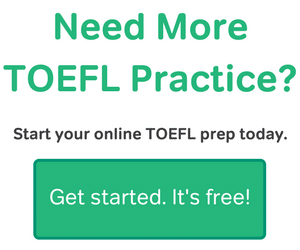 The speech in conversations on campus is faster than the conversations on the TOEFL in some ways, and slower than others. The speech is faster because the TOEFL artificially slows down the pace of English speech just a little. The pace of "real" university conversations can also be slower. This is because because the people talking can choose to make the conversation slower.
Unlike on the TOEFL, you will be able to politely ask people to speak more slowly, repeat themselves, and explain things you didn't understand. And your conversation partners can also ask you to slow down if need be.
Real campus lectures are usually very interactive too, with a blend of listening and speaking. Usually, the professor will gladly stop to explain something you don't understand, if you raise your hand and ask. I myself teach university courses, and I can tell you that I love it when my students stop me and ask me questions. When a student is brave enough to ask questions, it helps all the other students who didn't understand but were afraid to speak up.
And of course, lecture style classes include study group activities. Outside of class and sometimes even during class, you'll have the chance to talk to your classmates about the lecture you just heard or the video/sound clip you just listened to. Professors are usually willing to talk to you after class too, if you still have questions.
Overall, I would say that listening and speaking in a real campus setting is easier than TOEFL Listening and Speaking. It is simply more natural to listen and speak at the same time, in real interactions with other people.
However, there is definitely one way that speaking is harder on campus: you have an audience. Speaking in front of classmates can make anyone nervous. You may even find you have "English anxiety" in private conversations. When you feel nervous, remember that a little bit of nervousness is natural. Also remember that you passed the TOEFL— this means your English ability is nothing to be embarrassed about!