(NOTE: The TOEFL books that Magoosh reviews and recommends reflect the older, pre-August 2019 version of the test. As of this writing, there are no TOEFL prep books that reflect the newest version of the test. Fortunately, older-format books are still very useful in prepping for the current TOEFL. For details on this, see Magoosh's tutorial on using older prep for the 2019 TOEFL.)
There are many TOEFL review books on the market that promise to give you "the key" to acing the TOEFL. That's a big promise.
And while it's true that many of these books provide excellent strategies and tips for TOEFL success, the real "key" to acing the TOEFL is experience with English learned through repeated practice.
So, which books provide the best resources, the best strategies, and the best practice? Check out our book reviews and find the books that are right for you.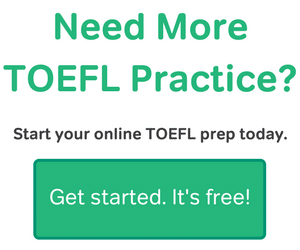 To make your life a little bit easier, we've organized all of our reviews in order from most to least highly recommended, and included a comprehensive report card for each resource.
If you're just getting started, we recommend that you take a look at our list of the best TOEFL books of 2018-2019.
Lastly, if you'd prefer to study online with lesson videos instead of a book, be sure to check out our own TOEFL prep. 🙂 Happy studying!
Magoosh's Free eBooks
Recommended
Okay
Not Recommended
Vocabulary and Grammar Material
Are we missing any important TOEFL Prep books? Let us know in the comments below. 🙂
Happy Studying!
By the way, sign up for Magoosh TOEFL Prep! You'll get access to 110 lesson videos that cover everything you need to do well on the TOEFL! Click here to learn more.