A lot of my English students seem to get "word anxiety" as they work to master their second language. My students will anxiously ask me what the best way is to learn new vocabulary. The truth is that there isn't any one "best" way to learn new words. The best way to learn anything is to study it in different ways. I advise ESL learners to take a broad approach to vocabulary studies, using lots of different materials and methods.
A broad approach helps you understand new words more deeply, because you see them in many different contexts. Plus, variety is more interesting and fun than just choosing one method and sticking to it exclusively. Below are seven great ways you can build powerful for vocabulary in your second language.
# 1: Use flashcards
Flashcards are one of the best known and most common ways to learn new vocabulary. You can buy all sorts of English vocabulary flashcards, including ones just for exams like the TOEFL. And the Internet has plenty of free digital flashcards that help you learn new words, including Magoosh's very own vocabulary flashcard sets. You can also always make your own flashcards, either through websites like Quizlet or with good old fashioned index cards.
# 2: Watch English language TV and movies
It helps to be genuinely interested in the new words you come across. And there are so many interesting English language movies and TV shows out there. You may already have a few favorites that you watch. Start using English subtitles and paying close attention to the English audio. You'll be surprised at how fast your favorite light entertainment turns into a source of new English words for you to learn.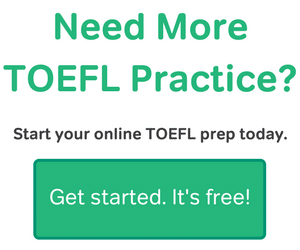 # 3: Watch internet videos and listen to podcasts
Sites like Dailymotion and YouTube are full of videos that help English learners pick up new words. The Web is full of podcasters who can help you learn English too.
#4: Read vocabulary books
Whole books have been written to help people learn English vocabulary. Tons of them, in fact. There are general purpose vocabulary books, as well as ones for specific purposes such as business or test prep. And let's not forget all the free e-books available out there.
# 5: Use dictionaries
This one may seem obvious, but there is an art to using a dictionary effectively. Often, a new word you come across can have several different meanings, and dictionaries show several different definitions for a word. Don't just latch on to the first meaning you see when you look up a new word. Really think about the context that you saw the word in. Then select the definition that fits the new word as it's being used.
# 6: Journal the new words you're hearing, reading, and learning
This one is a biggie; most of my really successful students keep a regular journal of the new words they are encountering and learning. This kind of word-learning tool is usually called a vocabulary journal or word journal. Making note of the new words you read or hear helps you hang on to new vocabulary, without forgetting it after you first discover it. Reviewing your journal allows you to review words and build confidence as you look back on your progress.
#7: However you learn new words, be sure to also use them!
Photo by smokedsalmon
The initial learning of a new word is only half the battle. To actually keep your vocabulary and know how to use it, practice, practice, practice. The sooner you start using a word after you learn it, the better.