As you may have heard, ETS recently announced that it will be adding Australian, British, and New Zealander accents to the TOEFL Listening tracks and other audio passages. Indeed, Lucas tells me that the last time he took the TOEFL, he did hear one track with a British accent.
If you are preparing for the TOEFL, you will hear different kinds of native English accents in the future. You may hear it on the exam itself, or at the English-language university you'll attend. British English is especially common in academic and educational settings. It stands alongside North American English as an international standard form of the language. So it's a good idea to practice listening to people speaking in British accents. In this post, I'll show you some online resources that have worked well for my students.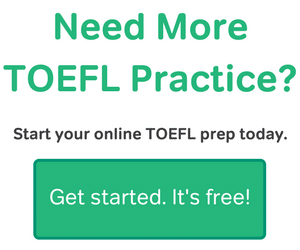 Listening to Conversations in British English
Extra: Extra is a British situation comedy designed for English language learners. All of the regular characters have British accents, but they speak slowly and clearly. The show is set up so that there are a lot of context clues to help viewers understand what the characters are saying. And yet the show is still surprisingly natural and fun to watch. You can view the first 30 episodes here.
British sitcoms on YouTube. There are many British situation comedies on the popular video portal YouTube, with new ones being uploaded all the time. This YouTube search turns up a lot of results. Go back and search again regularly.
Six Minute English. This is an online BBC podcast where the co-hosts speak to each other in British English. Each 6 minute episode comes with some English language learning activities. The show has the fun feel of a morning radio broadcast and covers interesting topics.
Top Gear. A funny, exciting show about cars. The hosts of the show all have British accents. They speak to each other in fast paced but very natural conversations as they work on car engines and drive fast cars. You can see a lot of this series on its official YouTube channel.
Listening to Lectures in British English
TED Talks. TED Talks, a series of academic and educational speeches on the web, is one of the best online sources for English listening. The speakers have many different accents, including British ones. Every TED Talk comes with a transcript to help with listening comprehension. Here is a list of some British-accent TED Talks my students have enjoyed in the past:
BBC News Video and Audio. A portal of news videos where British reporters speak at length. For a truly TOEFL-like experience, you can read articles that come with the audio.
Most Popular Resources