In addition to learning about the
TOEFL test
, it's important to work on your English abilities. A little bit of practice each day goes a long way towards improving your scores. 🙂 The great thing about working on your English skills is that it can be 
incredibly 
fun, and the work you do here can help you out for the rest of your life. Below I've pulled together a list of ways to improve your English, with links to helpful resources from around the web. If you have any recommendations, sites, or apps that you've found particularly helpful, let me know in the comments below!
1. Watch movies or TV shows.
I'm sure you've heard this advice before, but are you actually doing it? I know it's much easier to relax and watch movies in your native language, but this is truly a helpful exercise. Here are some tips to make the most of your movie-watching experience.
2. Practice with friends. 
As a student of French, I am most motivated by the desire to actually, truly communicate with people in French (side note: that feeling you get when you actually, truly do NOT understand a single word the other person is saying? — yeah, that's pretty motivating, too). The only way to practice with friends is, well, to find friends who are also studying English. Meetup.com is a great place to find people with similar interests in your city.
3. Use language-learning apps (like Memrise).
This is an awesome app that covers a ton of different aspects of language learning – conversation, grammar, vocabulary, etc. It's also free AND you can use it offline. Make use of that morning commute, people!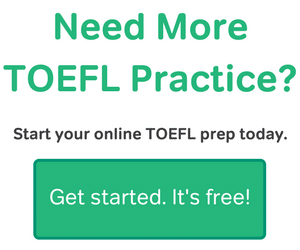 4. Listen to the news in English.
You're probably already reading the news in your native language, so why not get English practice AND learn about current events by listening to the news in English? Here's a great
free site to listen to the world news
.
5. Watch YouTube clips.
Go to
YouTube.com
 (the ".com" part is very important!) and choose to view YouTube in English. Now, go ahead and watch anything that catches your eye — the more interested you are, the more attentive you'll be, and the more you'll learn! The videos you choose definitely don't have to be specifically geared towards English language learning. Some video topics to explore: travel, music, how-to's, popular culture.
6. Read novels, blogs, and magazines in English.
OK so, this isn't the most enlightening tip in this post, but it is incredibly important. Reading novels in English is great for practice, but I know sometimes you don't want to spend your free time slogging through the classics. That's where blogs and magazines come in! Interested in fashion?
Vogue
and
Elle
 both have in-depth articles on topics ranging from American popular culture, to fashion, to opinion pieces. If travel is more your thing, National Geographic
Traveler
is a great place to start. Pro-tip: foreign magazines can be pricey, but who says you're not allowed to go to your local bookstore, find a quiet corner to read in, and browse these magazines for free!
7. Get a pocket dictionary (or an app).
Throughout your day, you might suddenly feel inspired to learn the definition of a word. Be prepared for those moments! Merriam Webster has a
good, free app
.
8. Sign up for word of the day emails.
New words, every day, in your inbox. What could be easier? These words will likely be pretty obscure, but they'll still help you learn advanced vocabulary and help to keep you engaged with the English language. Here's a
good option
from dictionary.com.
9. Use Facebook wisely. 
You probably check your newsfeed everyday anyways, so put that time to good use. Like and follow pages that teach you something, like
this one
 about English vocabulary, or
this one
about English language learning.
10. Become an Anglophile.
What is an Anglophile, you ask? An Anglophile is someone who really likes English customs, culture, etc. One way to get excited about learning English is to get excited about American/British cultures. Look up travel destinations in English speaking countries, American and British celebrities, movies, music, etc. Anything to help you get fired up about your own English studies.
Happy learning!