Photo by anadan3
As an ESL teacher, you need to know a lot about language acquisition and teaching methods.But it's also important to learn about your students' cultures.
Cross-cultural knowledge is an aspect of teaching that's easy to overlook. During your teacher training, you probably won't learn about the ins and outs of your future students' varied home cultures. And employers don't always push you to have cultural knowledge. More often than not, schools treat ESL classes as a chance for students to learn the culture of the English-speaking world; little thought is given to the role that students' cultures might have in the ESL classroom. To be fair, many ESL students themselves see English class as a chance to learn about English/Western culture.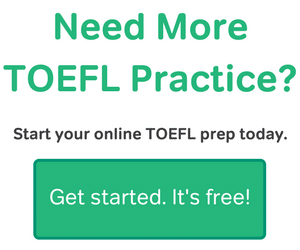 Still, knowing your students' cultures is one of the most important parts of being an ESL teacher. Allow me to explain…
Know your students' cultures so that you can spot their culture-based mistakes
Some of the mistakes your students make are not based on language knowledge and skills. ESL mistakes can also be based on cultural misunderstandings. To give a very simple example, in many cultures, dogs are simply not kept as pets. And in fact, in many parts of the world, dogs are regarded as "dirty," and not the kind of animal that belongs in the house at all. For students from those cultures, a talk about a beloved family dog or a passage on proper dog care might seem bizarre. This kind of cultural disorientation can really really hurt some students' comprehension, even if the language is level-appropriate.
Know your students' cultures so that you can understand the way they think
Culture can influence student's perspectives on specific things, like pets. But culture can also influence the way that ESL students think, in a much broader sense. East Asian students, for instance, come from a culture where "teacher talk" dominates class time more than it would in the West. Additionally, in East Asia, asking a lot of questions of a teacher can be seen as disruptive and disrespectful. As a result, ESL students from East Asia can be reluctant to participate in class. Understanding this cultural perception and openly addressing it can really help you get your East Asian students to participate fully.
Knowing your students' cultures will help you connect to them and motivate them
Students take ESL classes to learn about the culture of native English speakers, yes. But so much of what they love and feel comfortable with is in their culture. And ESL students are thrilled when their teacher knows something about their home culture.
It doesn't even have to be anything big. If you have a student from– say– Peru, ask them what city they're from, and research the city a little on the Internet. Or if you have students from Malaysia, look up the most popular singers or TV shows in Malaysia.
These little pieces of cultural knowledge are exciting, motivating talking points in any ESL classroom. And really, you don't even need to do the research on your own– your students will be glad to discuss their home culture with you in English. In that way, you can learn new cultural facts directly from their students, as they learn English from you.