Today, we'll look at some common English words and their medical meanings. In English for medical professionals, these words are used in specific ways.
infant
In medical terminology, infant usually refers to a child who is 12 months older or less. Developmentally, the medical profession defines infants as very young children who cannot yet walk or talk.
toddler
The toddler age group gets its name from the way that young children move when they are just starting to walk. A shaky, unsteady way of walking is referred to as a toddle. Physicians and other medical professionals usually define toddlers as children between the ages of 1 and 4. Some medical professionals may define the age range of toddlers more narrowly, using this term to refer to children between 18 months and 3 years of age.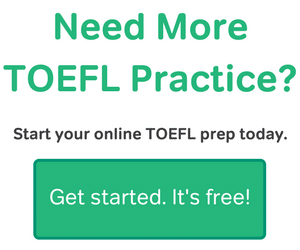 fluids
In common English use, a fluid is anything that's liquid. In the medical profession, fluids refer to certain types of liquids. Medically, fluids has two definitions related to two different classes of liquid.
Fluids word can refer to the liquids that medical patients drink. A medicine can be a drinkable fluid rather than a pill. Or a doctor might tell a patient to "push fluids." This means that the patient should drink a lot of liquids– juice, water, milk, etc…
In medical terms, fluids may also refer to liquids that are naturally made by the human body. Blood, sweat, saliva, and stomach acids are all bodily fluids.
screen
In its most common English use, screen refers to a wire mesh… the kind you'd see in a window. But for medical professionals, the term screen has a very different meaning. In medicine, screen is a verb, meaning "to test." A doctor may screen a patient for physical problems, or a medical laboratory can screen a blood sample for certain illnesses. Screen has a related noun form in medicine. A screen can refer to a test for health problems. It can also refer to the results of such a test.
Practicing these (and other) words in medicine
In a later post in this series, I'll give you some reading and listening practice for these vocabulary words. Until then, there are many other places where you can practice your medical English. For practice with English for medical professionals, I especially recommend two websites. The Merck Manual Professional Version offers free English-language articles and guides for doctors, nurses, and other medical staff. WebMD has similar free material on its website, although the language and tone is geared more towards medical patients than healthcare professionals.