Magoosh has already done a few posts about how to send your TOEFL scores to schools. As we've reported, you can use a university code to send your scores to your chosen school or schools.
If you send scores by entering a university score into ETS' TOEFL score-sending system, the scores will go out in the mail. It can take weeks for the official score reports to arrive at the school. For many test-takers, this can be frustratingly slow. And since transit times via mail are estimates and not guarantees, there's often a risk of TOEFL scores arriving after a school's application deadline.
In light of this, many Magooshers have asked us if it's possible to transmit scores electronically instead of by mail. The answer to that question is yes… and no. Allow me to explain.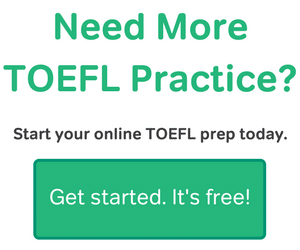 Students can't send electronic TOEFL scores to school, per se. However, schools can collect TOEFL scores directly from ETS, provided they have a registered TOEFL school code with ETS. To do this, academic institutions need to make special arrangements with ETS, purchasing electronic score reporting services. Once they've made those arrangements, you'll still need to have your scores mailed to them.  But as soon as you request that the scores be mailed, the schools will automatically get access to your electronic scores, while the print ones are still in transit.
The bad news is that you as a test-taker cannot connect a university to these services. The good news is that any university with a TOEFL code can choose to connect to the TOEFL's score-reporting services quickly, and free of charge. So if you are working with an admissions office to make sure you are able to get all of your application materials in on time, ask them if they are set up to receive electronic TOEFL scores. If they are, great! As soon as you send your scores to them by mail, they'll be able to take an early peek at your scores electronically.
If they're not set up to receive scores, you may be able to persuade them to sign up for electronic reporting service from ETS. Through a service called ETS Data Manager, it's a fast, easy, free-of charge process. Any qualified admission representative or school official can sign up for Data Manager Access by filling out this simple form. ETS will review the form and approve access within 1-3 business days, assigning the school a user ID and password.
From there, the school can go to the ETS Data Manager homepage, log in and view your TOEFL scores, provided you give ETS permission to share them. How do you give ETS permission? By mailing out your scores as I mentioned above. That's the strange part—electronic transmission of scores can't really be a substitute for mailing them out, because you still have to send your scores by mail in order to give your school online access to your scores. So the mailed scores are still the truly official ones, and mailing still takes weeks. But while they're waiting for the printed scores to come in the mail, your school can get a digital preview of these official scores instantly via Data Manager.
The takeaway
ETS's electronic score reporting method is a little contrived, but using it ultimately doesn't take much time and money for your prospective universities. If you're worried your mailed scores may not arrive in time, contact the schools you've applied to and explore the ETS Data Manager option with them.
Most Popular Resources