Among the many opportunities that arise during law school, studying abroad, or what the American Bar Association refers to as Foreign Study, is an often overlooked chance to spend some time learning about foreign cultures, traveling to new places, and making new friends.
However, law school differs a great deal from undergrad, so there are different considerations when making the choice to study abroad in law school. To help you make your decision, we've laid out some of the main things to weigh when deciding whether law school study abroad is right for you.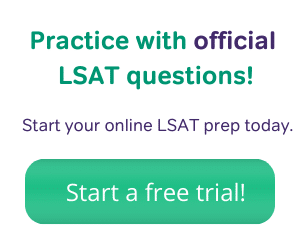 Three things to consider about law school study abroad
1. Opportunities at your law school versus abroad
The chance to study abroad presents a unique opportunity to learn about the world through the study of new cultures. Studying abroad during law school will also provide you with an unrivaled opportunity to learn about how legal systems are structured in other countries, which can teach you a great deal about the American legal system.

However, you will miss out on some of the options at your law school while you're away, from extracurricular activities to certain course offerings that aren't offered every semester. Or, if you are away for a period of time, you may miss the chance to do a legislative internship. These are the things you'll need to weigh against the opportunities gained by studying abroad.
2. The financial costs of studying abroad.
Much like in undergrad, the cost of studying abroad is a big factor. However, during law school, there are opportunities to earn money. You'll want to consider the cost of traveling and living abroad in addition to any income you'll miss out on while you're abroad.

Financial aid is typically available for study abroad like it is for your regular law school classes. If you're planning to take out student loans like many law students do, then additional funds for the chance to live abroad may well be worth it. If you're already in law school, consider scheduling an appointment with your student loan advisor to find out more details.
3. The kind of law you want to practice.
If you're considering a career in international law, studying abroad may almost be considered a requirement for you. Studying in a foreign country would be an invaluable opportunity for you to learn about how laws and legal structures differ abroad. You'll also have the chance to expand your network and meet new people who may be able to help you find employment in international law after you graduate.

However, if you're planning to practice estate planning or tax law, studying abroad may not directly contribute to your studies or future professional goals. You may be better off spending your time in an estate planning clinic or as a law clerk with a tax firm. But don't count out study abroad just yet—you may want to consider an intersession or summer program instead so you can further your relevant law school experiences but also gain a little world experience, too.
When during law school should you study abroad?
There are a few key times when you can study abroad during law school:
Summer Programs
Intersession Programs
Semester Programs
Year-Long Programs

Let's take a quick look at the advantages and disadvantages of each of these programs. The advantages of a summer or intersession program include lower costs, due to the shorter length of the programs, and less time away from your regular law school activities. However, if you study abroad in the summer, you'll likely miss out on a valuable opportunity to gain some real world experience through a summer job or internship.

The longer programs—the semester and year-long programs—offer great opportunities to develop your language skills, knowledge of different cultures, and understanding of the foreign laws you'd be studying. However, you're looking at potentially greater costs and the possibility of missing out on some extracurricular law school activities as mentioned above.

One more thing to consider as you decide the best time to study abroad is the hiring cycle for summer jobs and after-school job placements. Interviews for summer jobs typically take place in the early spring, so you may want to avoid studying abroad in the spring semester of your second year. However, interviewing for full-time positions typically takes place in the fall semester of the final year of law school. Studying abroad in the spring semester of your third year may be the best option.

Another option is a joint program where you can earn your J.D. and LLM at the same time. Many law schools offer the chance to earn your J.D. in conjunction with a foreign law degree by spending an additional semester or year in school. Typically, at least one year of your law school experience would be spent studying at a foreign university.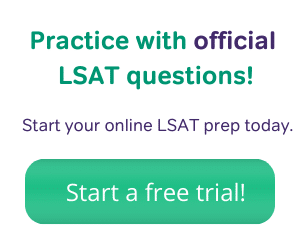 Takeaway
Whether you should study abroad in law school depends on a variety of factors, but it's definitely something worth considering. It's a great opportunity to expand your horizons and gain new experiences that will likely help you not only in your initial job search after law school but also in the practice of law. No matter what you decide, law school is a time of incredible discovery.

Have a bit of wanderlust? Wondering about completing all of your law school education abroad? Check out What are the Best Law Schools Outside the U.S?