Paying for the Law School Admission Test (LSAT) is the first step in the very costly process of earning your law degree. Luckily, the barrier to entry is relatively low: the Law School Admission Council (LSAC) charges a "basic fee" of $200. But there are other LSAT fees that can add up quickly, and the overall LSAT cost may be high.
Let's take a look at all the possible fees you may have to pay to take the test and submit your LSAT score to your choice of law schools.
Table of Contents
How much does the LSAT cost to take?
The LSAT test cost varies depending on which options you select. For example, if you choose Score Preview, you can view your score before deciding to keep it and send it to law schools—but this is a choice you make and a fee that isn't necessary for everyone to pay.
However, there are certain fees that most law school applicants will need to pay (unless you have a fee waiver; more on that below). So before we dive into possible LSAT fees, here's a look at standard LSAT exam fees for prospective law students.
Basic LSAT Costs (2021)
Service
Fee
LSAT Registration (includes Writing)
$200 per test
(2 free tests with fee waiver)
Credential Assembly Service Fee
$195
($0 with fee waiver)
Law School Report
$45
(6 free reports with free waiver)
What do you get when you sign up for these services? Here's what's included:
LSAT Registration Fee: This is the cost of taking the test itself, including LSAT Writing. Most people take between two and four LSATs. Note that you may qualify for a fee waiver, which will allow you to take either one or two LSATs for free, depending on your tier. Keep in mind that you can only take three LSATs within a single testing year (which runs from June to May) and five LSATs max within the last five testing years.

Credential Assembly Service Fee: As part of your LSAT cost, you'll need to pay for LSAC's Credential Assembly Service (CAS). Applying to most law schools in the United States—including all law schools approved by the American Bar Association—requires a CAS account. This service summarizes your transcripts, creates a law school report, processes your letters of recommendation, and processes your application for ABA-approved schools. You should plan on signing up for CAS eventually if you intend to apply to law school. If you qualify for a fee waiver, CAS will be free (for either tier).

Law School Report Fee: Once you've assembled your CAS file, you still need to send it to law schools. This is the fee for each law school you're applying to. This report will contain your LSAT scores, transcripts, letters of recommendation, and other information important to your application. You may qualify for a fee waiver which will cover the cost of either three six law school reports, depending on which tier you qualify for.
Additional LSAT Fees (2021)
While most test-takers will have to pay the above fees, there are additional, auxiliary LSAT fees that may apply to you.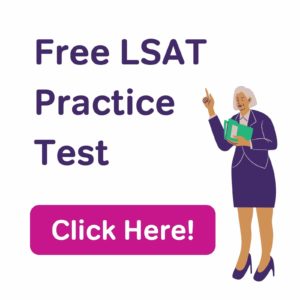 Service
Fee
Test Date Change
$0 before registration deadline
$125 up to 10 days after the registration deadline
$200 11+ days after the registration deadline
Score Preview (before testing starts for a given administration)
$45
($0 with fee waiver)
Score Preview (after testing starts for a given administration)
$75
($0 with fee waiver)
Score Audit
$125
($62.50 with fee waiver)
Law School Application Fee
Varies by school, typically $50-$85
Here's what the services included in these additional fees involve:
Click here for more details about additional LSAT costs

Test Date Change: This is if you've signed up for a test date and need to pick a new one. Note that fees vary depending on when you do it, with no fee if you change before the registration deadline for your initial test date, increasing from there.

Score Preview: If it's your first time taking the LSAT, you can pay to see your results before deciding whether it's a good score that you want to send to law schools. However, note that the fee increases if you decide to do this after the dates for a particular administration have already started. Note that you may qualify for a fee waiver, which makes the Score Preview option free (in both tiers).

Score Audit: If something about your score seems off to you, you can pay to have LSAC audit it. This applies to both the LSAT and the remote LSAT and must be requested within 10 days of the score release date. During the two weeks the process can take, the LSAC won't send your score reports out; if the audit determines that you have a higher LSAT score or a lower one, this will change on your CAS reports and be emailed to you. Errors in scoring are extremely rare, so there's no reason to pay for this option unless your score is significantly lower than what you had been averaging prior to test day. You may qualify for a fee waiver, which reduces the Score Audit fee.

Law School Application Fee: While not an official LSAC fee, each law school may have its own application fee that is separate from the law school report fee. This fee typically ranges between $50 and $85. Many law schools readily give out application fee waivers, so make sure to ask them for one if you need it.

How much does it cost to take the remote LSAT?
The remote LSAT involves the same basic fees as an in-person LSAT. The registration, CAS, and report fees are all the same.
The major difference is that, with remote LSAT fees, you'll be taking a digital test. This means that there are currently no charges for changing centers (since you'll be taking it on a personal computer) or LSAT dates.

Your LSAT Cost Breakdown
So how much will the LSAT cost you to take? Let's take a look at a particular LSAT cost breakdown for someone who registers before the first deadline to take the LSAT at a published test center and plans to apply to three law schools:
LSAT Registration Fee: $200
Credential Assembly Service Fee: $195
Law School Reports: $45 x 3 = $135
Total LSAT Cost: $520
Note: this total does not include any application fees charged by the law schools or any of the special fees described above.
Interactive LSAT Calculator
To help get a better sense of how much it will cost to sign up for the LSAT and apply to law schools, use this interactive LSAT cost 2021 calculator. Make sure to read the description of each item above before choosing an option.
Want to toggle between this post and the calculator? Click here to open the calculator in a new tab.
Once you have your final total, you can add in any law school application fees and prep materials, or subtract any fee waivers.

Can I take the LSAT for free?
If you are unable to afford these fees, there is a fee waiver that covers the cost of taking two LSATs, the CAS registration, and four law school reports. Check out our guide to the LSAT fee waiver to learn if you're eligible and how to apply!
If you do qualify for a fee waiver, be sure to reach out to us here at Magoosh! We offer our LSAT prep for free if you qualify—just email [email protected] with your full name, eligibility email from LSAC, and LSAC account number. You can find more details under our Frequently Asked Questions section.

Taking the LSAT on a Budget
The LSAT isn't cheap, but there are ways you can make preparing for and taking the exam more affordable. A fee waiver is the best way to save money, but there are other things you can do, as well!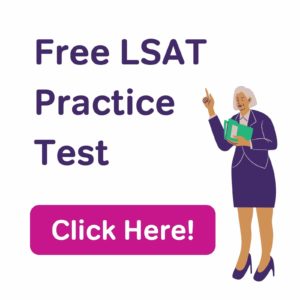 First of all, how do you study for the LSAT on a budget? You can often find LSAT prep books secondhand, via Amazon marketplace and other second-hand retailers. Make sure the books you purchase have as little writing in them as possible!
Magoosh's LSAT prep also offers the lowest cost option for LSAT Prep Plus, giving you access to 7000+ official LSAT practice questions and 10 practice tests. And we're delighted to start you off on your LSAT savings by offering 10% off a Magoosh subscription—just enter the code lsatonabudget10 at checkout!
When it comes to LSAT costs themselves, the fee waiver is your best bet. You can also reduce extra costs associated with the test by being sure of your test date and center before registering the first time (it costs extra to change them later). Similarly, it's cheaper to get the score preview service before testing starts—though if you have a fee waiver, you won't be charged for score preview before test day at all.

LSAT Cost Takeaway
As you can see, taking the cost of the LSAT involves a substantial financial investment. Before you register for the LSAT, you should plan on paying at least $520 to take the exam and send your score reports. To help keep your LSAT costs low, Magoosh offers affordable LSAT test prep. And don't forget the free LSAT prep resources, like a free online practice test!

[crp limit="4″ post_thumb_op="after"]