If you weren't sure whether to take the SAT or ACT, here's some good (?) news: your state may already have decided for you! That's right— as states begin to use college admissions tests to meet national standards required of public high schools, they're starting to make the ACT/SAT mandatory.
One upside of this? Because of this change, some states have already begun to provide the ACT or the SAT free to all juniors (more on this in a second).
An important reminder that state and local policies change rapidly. This information is correct at the time of publication (May 2017), but you should check with your guidance counselor to confirm state requirements and subsidies!
So just where do you lucky students who experience (or will experience) mandatory college admissions testing live? Which are the states that require the ACT? Which are the states that require the SAT? Well, take a look at the map above or the chart below to find out what your state requires!
States that Require the ACT or SAT
| State | Required Test |
| --- | --- |
| Alabama | ACT |
| Colorado | SAT |
| Connecticut | SAT |
| Delaware | SAT |
| District of Columbia | SAT |
| Hawaii | ACT |
| Idaho | SAT or ACT |
| Illinois | SAT |
| Kentucky | ACT |
| Louisiana | ACT |
| Maine | SAT |
| Michigan | SAT |
| Mississippi | ACT |
| Missouri | ACT |
| Montana | ACT |
| Nebraska | ACT |
| Nevada | ACT |
| New Hampshire | SAT |
| North Carolina | ACT |
| Ohio | SAT or ACT |
| South Carolina | ACT |
| Tennessee | SAT or ACT |
| Utah | ACT |
| Wisconsin | ACT |
| Wyoming | ACT |
Data adapted from Education Week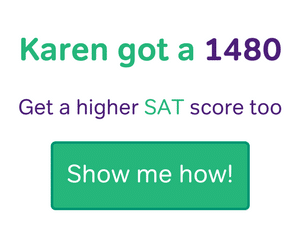 Who Pays?
Things start to get pretty complicated once you start asking the big question: "Do I have to pay for a test that I'm required by law to take?"
In most cases: no, you don't. In fact, some states that require the ACT will even let you take the SAT for free (and some states that require the SAT will let you take the ACT for free), giving you a great leg up for college admissions!
Some states, however, just don't have it in their budgets (or are being a little stingy!) and you'll have to pay for this required test yourself. I know. Sorry.
The other big question is "What if I'd do better on the test my state's not requiring?" In that case: yes, you'll have to take both tests. But some states will pay for the other test, as well, or even give you a choice between the tests (Oklahoma, anyone?)
Because all of these requirements and subsidies could make anyone's eyes cross, we've gone ahead and put together a map that tells you exactly what your state requires and will pay for (as of May 2017!) Find your state here:

My State Is Grey. What's Up?
If your state's grey on the map above, congrats! You are not (currently) legally required to take either the SAT or the ACT.
Also, sorry! Your state will not pay for you to take either the ACT for free or the SAT for free (though your school district might—and there are subsidies for lower-income students—talk to your guidance counselor).
But remember—state and local education policies change all the time. So that's not to say that you won't be required/able to take the ACT or SAT for free at some point in the future.
A Final Word on States that Require the ACT (and States that Require the SAT)
At the end of the day, are there benefits to state-mandated college admissions testing? Definitely, though it may not feel like it when you learn the news.
In the first place, if you're planning on going to college, this gives you a concrete deadline so you can start preparing for the exam. It may show you that you'll do better on one test than the other. It also gives you a (usually) free opportunity to polish your test-taking skills and get your first test out of the way (most students do better on their second exam).
If you weren't planning on going to college, this trend takes away one of the barriers that might have been preventing you from doing so (either because of the cost or the time involved) and will hopefully show you that you do have what it takes to succeed in college, if that's what you choose to pursue!
So three cheers all around, and here's hoping that those grey states start changing their tune!