Inference questions are a tricky bunch. We have to choose the answer that can best be supported by information in the passage. The trick is not falling prey to those answer choices that are somewhat correct, but go a little beyond the information in the passage.
Questions typically try to trick us in a variety of ways. Many aren't incorrect—that is nothing in the passage directly refutes them. However, these answer choices assume too much. That is they cannot be completely backed up by the passage.
Let's have a look at the following question. I've excerpted a part of the neurosis passage.
That it means little now, to most Americans, is evidence of how strongly language drives the perception of mental struggle, both its sources and its remedies. In recent years, psychiatrists have developed a more specialized medical vocabulary to describe anxiety, the core component of neurosis, and as a result the public has gained a greater appreciation of its many dimensions. But in the process we've lost entirely the romance of neurosis, as well as its physical embodiment — a restless, grumbling, needy presence that once functioned in the collective mind as an early warning system, an inner voice that hedged against excessive optimism.

In today's era of exquisite confusion — political, economic and otherwise — the neurotic would be a welcome guest, nervous company for nervous days, always ready to provide doses of that most potent vaccine against gloominess: wisecracking, urbane gloominess.

Some of the reasons that "neurotic" has fallen out of colloquial usage are obvious. Freudian analysis lost its hold on the common consciousness, as well as in psychiatry, and some of Freud's language lost its power. And scientists working to define mental disorders began to slice neurosis into ever finer pieces, like panic disorder, social anxiety and obsessive-compulsive disorder — all evocative terms that percolated up into common usage, not to mention into online user groups, rock lyrics and TV shows.
1. According to the passage, it can be most reasonably inferred that the Freudian school of psychology
(A)   coined the term neurosis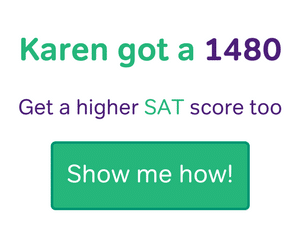 (B)   was associated exclusively with the word neurotic
(C)   ultimately abandoned the use of word ego
(D)   employed the term neurosis to describe certain behavior
(E)    posited that neurosis is not as valuable a term as id and ego
A: The passage says that Freud made the term neurosis popular and that he used it to describe certain states. However, we do not know if Freud came up with the word.
B: The red flag is the word 'exclusively.' It means 'only' and is almost always a stretch in an inference question—we typically want to go with a safe answer, meaning it doesn't assume too much. To say that Freudian school was only associated only with the word neurotic is a stretch.
C: The term fell into disuse. The passage never says that the Freudian school itself abandoned the term.
D: This is the safe answer. It is simply saying that the Freudian school used the word neurotic. Here these lines back up the answer: being neurotic meant something more than merely being anxious, and something other than exhibiting the hysteria or other disabling mood problems for which Freud used the term. (The Answer).
E: Nowhere in the passage does it talk about the Freudian school referring to the id and ego.
Takeaway
Becoming adept at inference questions takes practice. As long as you remember to back up your answer on information in the passage, while not making any stretches or unwarranted assumptions, you will do well.
[crp limit="4″ post_thumb_op="after"]