Notre Dame's Mendoza School of Business uses the motto "Ask More of Business" to describe itself. But asking more of business also means asking more of you—meaning the typical Notre Dame GMAT score is high, and admissions are competitive. But if you share Notre Dame's unique Catholic approach to business that focuses on individual integrity and the greater good, then the tough admissions standards may well be worth the effort.
Notre Dame Mendoza Overview
Notre Dame's Catholic mission integrates heavily into its business school programs, which "Ask More of Business." As part of this Catholic viewpoint, Mendoza encourages students to avoid seeing human beings as means to an economic end. It also focuses on how global resources are limited, and that we should steward them wisely. While most MBA programs focus at least in part on business ethics, Notre Dame emphasizes the point much more than most.
Notre Dame Mendoza offers four different MBA programs: a 2-year program, a 1-year program, an Executive MBA, and a series of different dual degree programs. The university also offers a series of specialized Master's programs, in topics like Finance, Accounting, and Business Analytics.
Finally, in keeping with its mission, the University is known for its strong non-profit management programs. This includes a Masters of Nonprofit Administration.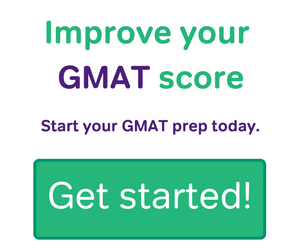 Notre Dame GMAT Score and Admissions
The Notre Dame GMAT score average is reported as 690, with a 3.3 GPA and about 5 years of prior work experience. The University does not post a Notre Dame GMAT minimum score requirement, though it cautions that a low GMAT score and little work experience can be a disadvantage.
Notre Dame's MBA programs accept applicants in two rounds. In 2013, Magoosh had the opportunity to interview Notre Dame's Associate Dean of Admissions, who offered us some inside tips on admissions at Mendoza. Most importantly, the Dean notes that more spots are available during the first round of admissions, but that students shouldn't rush to meet Round 1 deadlines if it means they're submitting a weaker application. (Speaking of the application process, you may already know about our GMAT test prep offerings, but did you know we also have application tips and resources for you?)
Finally, Dean Mangus told us that students shouldn't focus narrowly on the numeric pieces of their application, like GPA and GMAT score. The admissions committee considers multiple aspects of a student's application. They want to be able to read a purpose or meaning from an application. In short, they want to see that a student is motivated and driven to enter the MBA program, and is not merely doing it out of some other professional obligation.
Ranking and Prestige
According to US News and World Report, Notre Dame's Mendoza School just cracks the top 30, as the 29th best business school in the US. (The undergraduate program is much higher in US News' rankings, at number 11.)
Most rankings are in general agreement that Mendoza is a top twenty-something business school. The Economist, for example, says Notre Dame is number 23 across the nation, while Forbes also says it's number 22—in the world. To compare different sources, the University has helpfully provided a full overview of its rankings.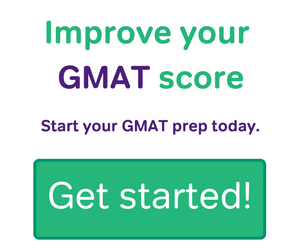 If it's of any relevance, Bloomberg ranks Notre Dame's undergraduate programs at Mendoza as the second best in the nation. While this isn't directly relevant to graduate-level programs, it's still good to know that you'll be surrounded by bright and high-achieving undergrads! Also, not all business schools even have undergraduate students on campus, so that's another advantage to consider when thinking about Notre Dame.
Conclusion
If you're looking for a business school that strongly values moral integrity when conducting business, then Notre Dame's Mendoza might be right for you. But keep in mind that Notre Dame GMAT scores are high, so admissions won't be easy. GMAT scores aren't the only factor in admissions, though. You'll be measured not just by numbers, but also by the content of your character, and your motivation for attending business school. If you can meet that lofty standard, then you're in!