Are you considering the Columbia MBA program? Read on for information on admissions criteria and statistics and how to apply. We'll also give you info to help you decide whether Columbia's business school is a truly good fit for you. All info below is for Columbia's full-time MBA program.
Columbia MBA: GMAT Scores, Acceptance Rate, and GPA
One of the best ways to see if a program is right for you is to look at who gets accepted. What kinds of GMAT scores and grades do Columbia MBA students have? How many applicants actually get in? And more importantly, what are these people like on a personal level? That last question is hard to answer for certain, but stats on GMAT range, educational background, average age, work history, gender, race, and national origin can give some hints. The Columbia MBA program publishes all of that information on their class profile page. Check out our summary below!
Columbia MBA Class Profile by the Numbers
| | |
| --- | --- |
| Acceptance Rate | 18.6% |
| Class Size | 847 |
| GMAT (average) | 729 |
| GMAT (middle 80%) | 700-760 |
| GMAT (full range) | 540-780 |
| GPA undergraduate average) | 3.5 |
| Average Work Experience | 5 years |
| Average Age | 28 |
| Women | 41% |
| International Students | 48% |
| U.S. Minorities | 40% |
Students' Academic Background
As you'd expect from a business program, the majority of Columbia's MBA students have an economic background in… well… business (37%). Or the closely related field of economics (18%). A significant number of MBA candidates at Columbia also have a scholarly background in STEM disciplines, specifically engineering (15%), science (7%), and technology (2%). Outside of business and science, the students in this program also have bachelor's degree backgrounds in social sciences (13%) and humanities (6%). The smallest classification is "Other," with 2% of the students majoring in disciplines beyond the ones listed above.
Professional Background for Columbia MBA Students
The most common vocations of Columbia's MBA students are financial services (31%), consulting (21%), marketing and media (12%), and technology (9%). But the remaining 27% of enrollees really do come from a diverse set of backgrounds: real estate, healthcare, energy, manufacturing, nonprofit, military, and government.
Racial and Ethnic Demographics
(NOTE: Columbia Business School allows applicants to select more than one racial identity. As a result, the numbers on this table will add up to more than 100%. All statistics below come from domestic students only.)
| Racial Identity of Columbia MBA Students | Percentage of Students |
| --- | --- |
| American Indian, Alaska Native, Hawaiian, and Other Pacific Islander | 1% |
| Asian American | 22% |
| Black/African American | 12% |
| Hispanic/LatinX | 9% |
| White | 66% |
| Did Not Report | 1% |
How to Get Into Columbia Business School: Admissions Process
If you've looked at the student profile above and like what you see, you may want to apply to Columbia's MBA. But how? Let's take a look at the admissions process: the documents you need, how to submit them to Columbia, and what the timeline looks like. (Most of this information comes from the Columbia MBA program's own website, largely from its application requirements page.)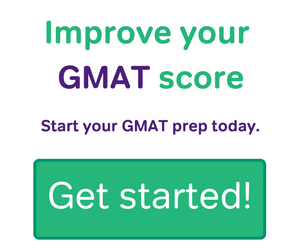 Required Application Materials and Fees
The Columbia MBA program will want the following things from all applicants:
Transcripts and undergraduate GPA (these will generally be in the same document from your undergrad school)
Admissions Test Scores (GMAT, Executive Assessment (also useful for EMBA), or GRE)
A set of essays

a 50-character short answer
a 500 word essay
two 250-word essays
click here for details on the Columbia MBA admissions essays)

Letter of recommendation (ideally from a current work supervisor or as recent a reference as possible)
Application fee ($250 USD)
Completed application form (filled out online here)
Interview

If your other application materials aren't rejected, Columbia will invite you to an interview. If you pass the interview, you'll be accepted.
Although the Columbia MBA program's website currently suggests interviews are conducted in person, they are actually conducted remotely at this time. (I called their admissions office for clarity on this.)
Interestingly, you won't need a resume per se in order to apply. Still, between all the materials above, you'll be submitting information similar to that found on a resume. What's important here is that your materials demonstrate that you are confident and focused, with a clear sense of your professional path.
So when can you expect to hear back with a decision? That's not clear on Columbia's website, but in my call to their admissions office, they told me that all decisions are made within six weeks of receiving application materials. So you'll hear back from them in 6 weeks or sooner.
If you're accepted, you'll be asked to submit a tuition deposit before you can register for classes. Deposit deadlines and amounts vary depending on when you apply. All the details you need can be found here.
Program Deadlines
So we've touched on the deposit deadlines above. Now, let's talk about the much bigger, more important set of deadlines: application deadlines! The application deadlines for Columbia's MBA program are divided because there are two start dates: one in January, and one in August. The August start date is by far the most popular; 72.5% of all students in the class of 2023 started in August.
Perhaps because August is such a popular start time. Columbia has three different possible application deadlines for students who want to start their studies in late summer. There's the Early Decision application deadline, set in early October. Then there is the Merit Fellowship deadline, for applicants who want to apply for one of the merit-based scholarships associated with Columbia's MBA program. The deadline for such applications is early January. The third deadline for applicants is the Regular Decision deadline in early April; this is the deadline for those who want to submit a general application without requesting early consideration or merit-based financial support.
Finally, in mid-to-late April, Columbia has an August start Deferred Enrollment Deadline for those who have decided to delay final consideration for a year or more while they gain more experience. For more info, see the Columbia MBA program's deferred enrollment web page.
The less popular January start date has just one application deadline, a Regular Decision one. This deadline falls in early October, like the Early Decision deadline for the August start. In fact, the Regular decision deadline for January typically falls on the same day as the Early Decision deadline for August. (Although Columbia has fewer J-term students, the January start has its advantages. Check out the Columbia's J-term MBA information website to see if this start time is right for you.)

Photo by Beraldoleal
Columbia MBA Curriculum
Most business schools in the United States focus closely on MBA and MBA-related programs. Columbia offers much more, including a few very important Master of Science options. These include MS programs in Financial Economics, Marketing Science, Accounting and Fundamental Analysis, and Management Science and Engineering. For the student looking for a graduate-level program that offers something more specific than an MBA, Columbia is among the best options. This wide breadth of options helps the school maintain a successful alumni network. In the past, the school's MBA program was closely tied to Wall Street's fortunes and misfortunes. But today, more diverse program offerings allow students to pursue alternative career goals that aren't quite as Wall Street-focused.
Columbia's standard MBA program, though, is an attractive option in its own right. For starters, the program and its students are highly competitive. This gives the degree itself prestige in the job market. It also gives students opportunities to network with others who are headed for future success and may already be well-connected to the business world.
Another advantage of the Columbia MBA is that it allows its student to focus on one specific topic in depth. The school offers career-focused paths of concentration that will allow a student to not just gain knowledge of a particular subject, but to gain outright expertise in that area. That can be a major advantage after graduation, when you're looking to land the best job offer.
Is the Columbia MBA program prestigious?
According to US News & World Report, Columbia Business School is the seventh-best business school in the United States. Forbes magazine corroborates Columbia's status as one of the top MBA programs, also putting Columbia at #7. And no matter what the rankings say, there's no doubt that Columbia is a great bet for business. It's an Ivy League, world-class university, and it's located in the world's financial center in New York City. Short of being right in Manhattan, it's hard to get any closer to Wall Street than Columbia, which is a short subway ride away!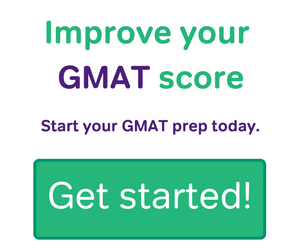 Ultimately, Columbia University is recognized around the world. If you have the necessary GMAT score and the other requirements for Columbia, then there's no question that this business school would be a great option for you. Even if you don't have your post-business school hopes set on NYC, you can still enjoy spending two years studying in the Big Apple. Columbia Business School has shed its reputation as a "Wall Street"-centric program: it's now well-known for the diversity of its programs. Many students will find their niche at Columbia in a way they cannot find anywhere else.
Still, if you've read through this and are not convinced Columbia is right for you– or at least want to explore other options– we have an article for that! Quite a few articles, actually. You can start by checking out Magoosh's Top 25 MBA Programs. From that page, you can click on links to additional admissions guides for other excellent B-schools!