Looking back on your college classes, you know which were the hardest and which were a breeze. You also know it would have been great to know which were the hardest beforehand. So you're understandably on the hunt for hardest CPA exam (and the hardest part of the CPA exam). Look no further. Well, I mean, look no further than this post, not this sentence. If you don't look past this sentence you won't find the answer.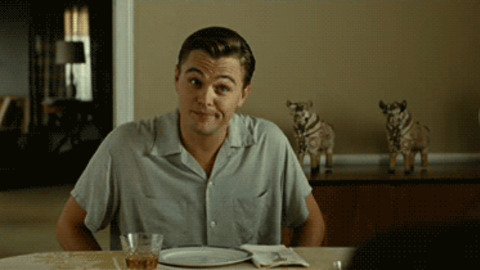 The Hardest CPA Exam
As is tradition, what people believe to be the hardest CPA exam varies from person to person. When I first started studying, I was sure that REG was going to be the hardest exam, followed by FAR, AUD and BEC. I wasn't a tax person and was willing to bet I wouldn't be good at REG's material.
Having this mindset made me study incredibly hard for both REG and FAR, and I ended up thinking they weren't so bad. BEC was tough because I wasn't a finance and economics person (and I was so bored of studying) and AUD was relatively easy because I had been an auditor for six months before taking the exam.
The point is this: you probably have preconceived notions about which exam is the most difficult. These notions may or may not be true. FAR has the most material, AUD has oodles of memorization, REG has tax, and BEC is covered in econ. Your hardest CPA exam will be the one with the material that challenges you, and that you aren't completely prepared for.
The Hardest Part Of The CPA Exam
Hands down, the hardest part of the CPA exam is putting in the time. The general consensus is that it takes 300 to 400 hours of studying to pass all four parts. If you're studying 8 hours a day, that's about two weeks per exam. That doesn't seem bad but, realistically, who is putting in 8 hours of quality study time per day? I know I spent three or four hours per day.
There are two things you can do to help yourself put in the time: figure out a study schedule and stick to it, and be aware when you're actually ready to take the exam. When is that? When you're consistently doing well (not necessarily perfect) on your study materials.
Making It Easier
You know what worked for me? I got away from everyone. I was lucky; it was easy to ditch my friends, boyfriend and normal activities. My parents lived in California and I went to school in Kentucky. So when it came down to study time, I moved back home for the summer. My only distractions were the beach and the pool. And I could study at both of those places.
My advice for you is to a) stick to your schedule and b) try to get away from distractions.
Your non-accounting friends are going to miss you. You'll get text messages asking you to go out and inquiring as to where you've been. The temptations will be there the entire time you're studying. Your job is to avoid it. Keep the light visible at the end of the tunnel and press onto until you get there. Then you'll really have a reason to celebrate with friends.
Good luck my CPA friends!