You've put in months of test prep. You've earned a great test score. You've spent hours writing the perfect essay. You've made last-minute edits to your personal statement. And now… you've finally submitted your applications. Congratulations! What's next?
1. Confirm that schools received all required materials
Make sure that all required application materials made it to schools that you applied to. Sometimes you can check the status of your application materials online. It is your responsibility to follow up and confirm that your application file is complete with transcripts, letters of recommendation, and test scores. If anything wasn't received, make sure to send it as soon as possible.
2. Stop stressing out about your applications
Now that you've finally finished your applications, there's no reason to continue stressing over them! Put all of your application materials out of sight. Don't revisit essays and worry over whether you could have done anything else to improve them. Stay away from admission forums if they're just going to cost you mental energy. You can't do anything to change the admission outcome now, so it's best to keep your mind off of your applications.
3. Keep up with your studies, work, and extracurricular activities
Just because you've submitted your applications doesn't mean you should drop everything in your schedule. Keep your grades up. Continue to put effort in at work. Maintain your memberships in clubs and sports. You might not need to build your resume for applications anymore, but trust us – schools want to see your commitment to performing well extend past the application deadline.
4. Thank the people who helped you along the way
If you think about all the people who supported you along your application journey, you'll probably come up with a long list of names. Professors, supervisors, mentors, tutors, family members, and friends are just some examples of people who likely stood by your side to help you with academics, test prep, letters of recommendation, and career advice. Show your gratitude. Be appreciative. Thank them! It only takes a plate of cookies, a card, or a personalized note.
5. Do something fun to celebrate!
Submitting applications is a real milestone. Go out and celebrate your accomplishment by going out to dinner with friends, heading to the beach, or checking out a nearby concert. You might not have had a lot of free time while preparing your applications, so this is your chance to have some fun!
---
About the Author: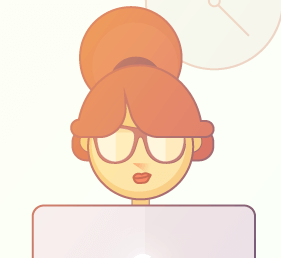 Catherine supports Magoosh's future grad school students by unlocking tricks of the test prep and application trade. Catherine spends her free time checking out local farmer's markets, reading food and lifestyle blogs, and watching Bravo. She is forever in search of the best Mexican and Italian food in any given city.
---
Photo attributions:
1 – Photo at top courtesy of Flickr user Jirka Matousek under the Creative Commons License 2.0.
2 – Photo of reading courtesy of Flickr user Chantelle Fritz under the Creative Commons License 2.0.
3 – Photo of celebrating courtesy of Flickr user Amberley under the Creative Commons License 2.0.