Some students prefer to self-study for standardized tests, for a variety of reasons. The most common concerns about test prep classes are cost and time commitment. Students worry that classes are too expensive and that they're too busy to find time in their schedules for regular class sessions.
At Magoosh, we offer test prep courses at a great value – while still giving you the flexibility to study whenever you want, wherever you want. That said, check out our top reasons why we recommend some students consider a test prep class.
1. Test score improvement
It can be easier to see your scores improve when you're following the structure of a class. Just check out our Testimonials page to hear about why students love us – we deliver results! Our students see real score gains, and they love to share their success stories with us.
2. Expert guidance
Because your test score will be one of the most important parts of your application, you want to look to truly committed, knowledgeable experts for test prep guidance. Our team of Test Prep Experts leads the way to answer your most difficult test prep questions. We help you find study plans that match your schedule. We walk you through challenging questions through tutorials and video explanations. You won't find a better team to go on your test prep journey with!
3. Motivation
Oftentimes, students who study on their own lack the motivation to stick with their study schedule – or they never create a study schedule to begin with. Our online Magoosh community provides you support and motivation all the way through test day. It all starts with study planning.
4. Resources
Self-studiers sometimes don't know where to begin to find high-quality test prep resources. Every time you log into your Magoosh account, you'll find a breadth of materials to kick start and sustain your study plan. You can quiz yourself. You can flip flashcards. You can answer practice questions. A test prep class will make it easier for you to access and organize study resources.
5. Positive study skills
A test prep class can also help you develop, refine, and reinforce positive study skills. At Magoosh, we make it a priority to help each student optimize his or her study habits for the best test-day result. (Just check out any of our Company Blog posts filed under "Education" to get started!)
---
About the Author: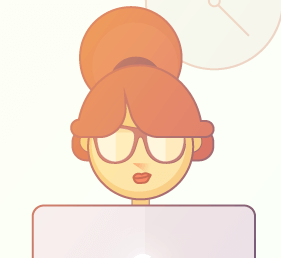 Catherine supports Magoosh's future grad school students by unlocking tricks of the test prep and application trade. Catherine spends her free time checking out local farmer's markets, reading food and lifestyle blogs, and watching Bravo. She is forever in search of the best Mexican and Italian food in any given city.
---
Photo attributions:
1 – Photo at top courtesy of Pixabay user evanst10000 under the Creative Commons License 0.