A graduate degree costs both time and money, and it's not cheap! Even so, there's a reason why people call education an investment. A graduate degree can pay off in the long run, and there are a number of reasons why obtaining one is a smart move. Check out our list of reasons for why a graduate degree adds value.
1. It enables you to enter your field of choice
Some fields require you to have a graduate degree. If you want to teach at the college level, for example, you'll need to spend the next six years or so in school. Or let's say you want to be working in science — most science research labs will require that you have a degree past a bachelor's.
2. A grad degree offers improved career prospects
Your graduate degree can provide you with skills and knowledge that can improve your outcomes in the job market. Some employers will give a second look to candidates who have earned a degree that's related to their job postings. And some will even consider factoring in your advanced education when working out salary with you.
3. It can give you more career options
Graduate school can either let you build your skillset in an area you're familiar with or let you take a turn and check out a field you have no prior experience in. If you've spent the last five years in nursing but now think that teaching high school German is the right next career move for you, it might make sense to get an advanced degree in German.
4. It broadens your network
Earning a graduate degree isn't just about attending classes. It's also about meeting professors and other students who can play a key role in your future professional network. Get involved in various campus and extracurricular initiatives, and you'll be able to fall back on the help of alumni and professional societies when interviewing for future jobs or positions.
5. A grad degree provides a sense of accomplishment
Going to graduate school and balancing academics with other life commitments takes a lot of work. When you finally receive your diploma, you'll know that it took some serious effort, diligence, and motivation from your end to pull it all off. It's difficult to put a price on the sense of accomplishment!
---
About the Author: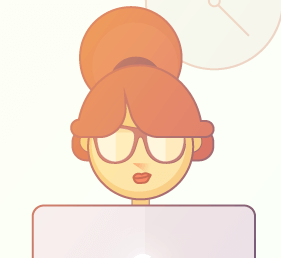 Catherine supports Magoosh's future grad school students by unlocking tricks of the test prep and application trade. Catherine spends her free time checking out local farmer's markets, reading food and lifestyle blogs, and watching Bravo. She is forever in search of the best Mexican and Italian food in any given city.
---
Photo attributions:
1 – Photo at top courtesy of Wikimedia Commons user Joe Hall under Creative Commons License 2.0.