It's important to find a graduate school program that matches your career interests and goals, but it can also be a challenge to find (and then narrow down) all of the options available. What are some of the best sources of information out there to help you learn about grad school?
1. Talk with professors and mentors
Speak with your professors and mentors about your research interests and intended area of expertise. Tell them about the research you've done so far and how you plan to continue down that path. They can help point you to schools whose strengths match your interests, and help you assess your level of competitiveness for those schools.
2. Schedule an appointment with the campus advising center
Your campus advising center can help you create a list of schools based on criteria you define. You'll also have the opportunity to ask whether there are any graduate school open houses nearby, or whether any graduate schools are scheduled to visit your campus.
3. Check out online rankings and lists
The below online rankings and guides can provide a great starting point for your search. Keep in mind that rankings and lists like these are subjective and vary based on the criteria used.

• Peterson's
• Princeton Review
• U.S. News and World Report
• GradSchools.com
• GraduateGuide.com

4. Attend a graduate school fair
A graduate school fair will give you the chance to talk with school representatives about their respective programs. You'll be able to evaluate firsthand which ones you're most interested in attending, and you'll be able to get a sense for each school's admissions process and department offerings.
To get the most out of a grad school fair, do your research on attending schools in advance. Check out their websites and read about them in grad school guidebooks. Prepare questions about program requirements, faculty, research strengths, and student life – they make great conversation starters with school representatives at the fair.
---
About the Author: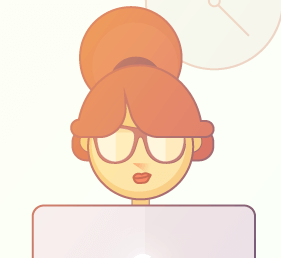 Catherine supports Magoosh's future grad school students by unlocking tricks of the test prep and application trade. Catherine spends her free time checking out local farmer's markets, reading food and lifestyle blogs, and watching Bravo. She is forever in search of the best Mexican and Italian food in any given city.
---