The night before the test is going to be stressful for a lot of students. This post will help you find some balance and peace of mind before going to the test center in the morning!
1. Keep any test review light
The time to prepare for the test is really in the months and weeks leading up to test day, not in the night before. If you haven't already mastered the math or reading section, cramming the night before will not be an effective solution. We don't recommend putting true study hours in the night before, but you can do some light review to jog your brain. Flip a few flashcards; do a few practice problems – and then put the books away!
2. Eat a healthy, balanced dinner
Stay away from junk-filled takeout and microwaveable meals. Aim for whole grains, vegetables, and healthy fats in your meal. Whole grains like brown rice help increase blood circulation to the brain, and research shows that they can boost your memory. Vegetables like cabbage and Brussels sprouts can also improve your brain power and memory. Try fish for a dose of omega-3 fatty acids, which scientists believe can enhance learning abilities. Don't eat more or less than you typically would at dinner – you don't want to throw yourself from your regular routine.
3. Hydrate
Dehydration can make you feel tired and irritable, so be sure to drink enough water the night before the test. Avoid drinking coffee, tea, soda, or artificial drinks – these options are typically filled with caffeine and sugar that can interfere with getting a good night's sleep.
4. Find a way to relax
Listen to music, take a walk, or go for a run. Read a book for fun. Call a friend. Bake a recipe you find on Pinterest. Whatever you're doing, try to keep your mind off the test. Stressing out at this point is not going to get you any points – it'll only get in the way of your confidence.
5. Prepare the items you'll need for the test center
Put all of the things you'll be taking to the test center in a place where you can't forget them. Print out your admission ticket. Have a form of photo ID available. Pack pencils, highlighters, erasers, backup writing utensils, a calculator and extra batteries (if applicable), tissues, snacks for the test center, and anything else you think you'll need. Make sure you know where your car keys are.
6. Get enough sleep!
Sleep improves your memory, focus, concentration, and mood. We talk about the importance of sleep here – take advantage of all of sleep's benefits! And it goes without saying, but staying up all night right before the test is one surefire way to snooze right through your test-day alarm. Check out our tips for getting a better night's sleep here.
---
About the Author: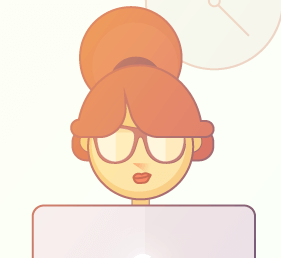 Catherine supports Magoosh's future grad school students by unlocking tricks of the test prep and application trade. Catherine spends her free time checking out local farmer's markets, reading food and lifestyle blogs, and watching Bravo. She is forever in search of the best Mexican and Italian food in any given city.
---
Photo attributions:
1 – Photo at top courtesy of mavo / Shutterstock.com .