We all know that eating well is good for your physical health – but did you know that some foods can be good for your brain, too? In this guide, we present the top 10 foods to help boost memory and overall brain health. They're perfect for incorporating into your diet as you gear up for test prep and exam day!
1. Oily Fish
Oily fish like salmon are a leading source of DHA, an omega-3 fat in your brain that scientists believe protect against cognitive decline. Try oven-baked salmon with rice pilaf for a quick, healthy dinner the week before your exam.
2. Blueberries
Evidence shows that blueberry eaters have improved memory – there's a reason why these fruits are considered a superfood! Toss blueberries into tomorrow morning's smoothie, along with some Greek yogurt and honey, for a healthful power breakfast.

3. Eggs
Eggs are full of vitamin E, which has been shown to help prevent cognitive decline and support memory. They're also packed with choline, a B vitamin, which helps keep brain function and memory sharp. Whether scrambled or served as an omelet, eggs make a great meal.

4. Tomatoes
Scientists believe that lycopene, another powerful antioxidant, can decrease chances for developing dementia. Cooked and processed tomatoes pack more lycopene than fresh tomatoes – so perhaps you can reason that French fries and ketchup are actually a smart choice!

5. Nuts
The vitamin E in nuts helps keep your memory running as it should. Almonds and hazelnuts are particularly good sources of vitamin E. Try adding nuts in your next batch of trail mix, or look for nut butters to pair with veggie sticks or sliced apples.

6. Leafy Green Vegetables
Leafy greens boast folate, vitamin E, and vitamin K, all nutrients that prevent dementia. Spinach dip, anyone? Thaw and drain some frozen spinach, then blend with sour cream, mayonnaise, a packet of onion soup mix, and salt and pepper. Serve with chips and your roommates will thank you.

7. Whole Grains
Whole grains release glucose (energy) into the bloodstream steadily over time, meaning you'll be mentally alert throughout the day. Swap out white pasta for whole grain pasta for your next lunch.


8. Avocados
Did you know that fats make up almost two-thirds of the brain? Avocadoes are a great source of healthy fat. Studies show they even help improve focus. Throw in some diced tomatoes and onions for a quick guacamole that's sure to be a hit at your next study group gathering!

9. Apples
Apples are a good source of quercetin, an antioxidant that scientists claim protect your brain cells. To get the most health benefits, make sure you're snacking on whole apples with skins on, since most quercetin is found in the skins.

10. Dark Chocolate
Chocolate lovers everywhere, unite! Research shows that the polyphenols in cocoa help increase blood flow to the brain. Try eating a couple squares of Hershey's a day – or, hmm, how about a pan of dark chocolate brownies?
---
About the Author: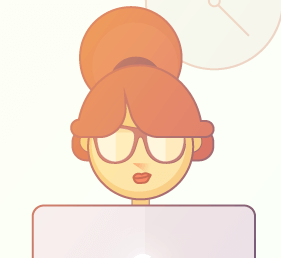 Catherine supports Magoosh's future grad school students by unlocking tricks of the test prep and application trade. Catherine spends her free time checking out local farmer's markets, reading food and lifestyle blogs, and watching Bravo. She is forever in search of the best Mexican and Italian food in any given city.
---
2 – Photo of blueberries courtesy of Flickr user maira.gall under Creative Commons License 2.0.
3 – Photo of eggs courtesy of Flickr user pulaw under Creative Commons License 2.0.
4 – Photo of mixed nuts courtesy of Flickr user Halle Stoutzenberger under Creative Commons License 2.0.
5- Photo of spinach courtesy of Flickr user woodleywonderworks under Creative Commons License 2.0.