Test day is an important milestone in your educational career. Getting a great score can unlock scholarship money and admission to the school of your dreams. But before you can get a great score, you'll need to be adequately prepared. It can be all too easy to let stress get to you on the morning of the test, so be sure to follow our tips to stay confident throughout the studying process!
Prepare in advance
Nothing builds confidence like a solid foundation of studying that you've built up over the last few weeks or months. In order to make sure you're well-prepared, have a study plan and stick to it. Make sure you allocate a set number of hours to studying each day or week, and challenge yourself to consistently hit those target goals. Walking into your test center with sufficient knowledge and training for your exam will give you the confidence you need to perform your best.
Avoid comparing yourself to others
One trap that many students fall into is comparing themselves and their progress to other students, who all magically seem to be performing better or improving faster. Stay off online forums and avoid discussing the test with your friends or peers if you find it difficult to let yourself progress at your own pace. With all the stresses of studying for the exam, you want your focus to be on you – not on others.
Eat and drink right
Eating right can help make you alert and focused for your studies and on test day. Foods high in sugar can cause you to crash quickly and suddenly, so make sure you're choosing a balanced diet full of fresh fruit, vegetables, and whole grains. Remember to hydrate with plenty of water throughout your studies – dehydration causes fatigue and loss of concentration. Avoid alcohol and sugary drinks to help keep your energy levels high and your brain sharp.
Get enough sleep
No matter how much you study, all that time and effort might go to waste if you stay up all night right before the test. Lack of sleep could cause you to make errors you otherwise would have caught, mistakenly bubble in your test sheet in the wrong places, and read slower than you typically would. The week before the test, you should be getting at least eight hours of sleep each night. Catching up on Z's will help you feel energized and prepared to tackle any test.
Stay positive
If you don't believe you can succeed on your test, chances are, those negative thoughts will affect your test-day performance. Visualize yourself acing that test and getting an acceptance letter to your first-choice school. Thinking about best-case scenarios will help motivate you and give you greater assurance in your studies.
---
About the Author: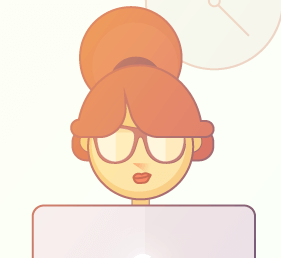 Catherine supports Magoosh's future grad school students by unlocking tricks of the test prep and application trade. Catherine spends her free time checking out local farmer's markets, reading food and lifestyle blogs, and watching Bravo. She is forever in search of the best Mexican and Italian food in any given city.

---