And just when you thought you (or your parents) were done paying for your undergraduate degree… you're off to grad school! Grad school can be an expensive investment, clocking in at hundreds of thousands of dollars in tuition. Not to fret, though – scholarships can help subsidize or cover some of that cost for you.
Two types of scholarships are available – national scholarships, awarded to students from a national candidate pool based on both need and merit, and university-specific scholarships, which are awarded only to students who apply to those specific schools.
National Scholarships
Check out websites like Petersons to give you an idea of what national-level awards are available. You can enter your planned degree program and specify your intent to study full-time or part-time, then browse hundreds of scholarship opportunities. Note that you won't be eligible for every opportunity – read carefully to see what you qualify for based on your educational and career interests, degree type, gender, minority status.
When reviewing scholarship options, play to your strengths! Maybe you're a fantastic essay writer, or you have great work experience in journalism. This kind of background can make you a prime candidate for some lucrative writing scholarships. Or perhaps you're interested in niche fields like herpetology – believe it or not, there are graduate school scholarships reserved only for herpetologists in training. Identify what makes you different from the rest of the candidate pool and cast your net in that direction. Doing so will help you narrow down the scholarship options and pinpoint what you'd be competitive for.
University-Specific Scholarships
Now, let's talk university-specific scholarships. Once you've decided to attend a school, you can apply to scholarships that are only available to students enrolled at that university. Speak with your department to figure out scholarship opportunities you're eligible for. Ask to be placed on email distribution lists, review any department newsletters that come to you, and pay a visit to your department's administrative office to learn about ways to earn a scholarship. Don't forget to check out the university's graduate school website as well, since some awards are available to students studying in any department.
When filling out graduate school scholarship applications, you'll realize that the process is similar to filling out graduate school applications themselves. You'll likely need to write essays to express your educational and career goals, find recommenders to vouch for your work and characteristics, and provide other materials to clarify your objectives in seeking a graduate degree.
This process may seem complex – after all, you need to be tracking deadlines for both scholarship applications and school applications – but the potential savings in school tuition will be well worth the commitment. Create a calendar for yourself that tracks all of the deadlines and milestones you'll need to meet for both your scholarship and school applications, and check off each step as you go to help you stay organized. With a little research and planning, a scholarship (or two) may very well be within your reach. Best of luck!
---
About the Author: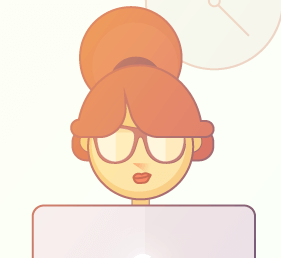 Catherine supports Magoosh's future grad school students by unlocking tricks of the test prep and application trade. Catherine spends her free time checking out local farmer's markets, reading food and lifestyle blogs, and watching Bravo. She is forever in search of the best Mexican and Italian food in any given city.
---
Photo attributions:
1 – Photo at top courtesy of Flickr user COD Newsroom under Creative Commons License 2.0.