You've just sat through a five hour exam that you studied months for. You've just put absolutely every spare minute you could possibly give into studying for that exam. And you're pretty sure that you've passed it with flying colors. Such an accomplishment is not an everyday occasion. And we all know that accomplishing a great feat calls for an awesome celebration. What are some of the top ways we recommend celebrating after an exam?
1. Brownies
Nothing says "celebration" like a pan of brownies. Try homemade if you're up for it, but chances are, you'll be tired after your test. Why not let your friend Betty Crocker do the work? Throw some mix into a bowl, add oil and eggs, and stir in M&Ms for a festive look.
2. Dinner out with friends
You might have been living in the library for the past couple of months, with chances to see your friends few and far between. It's officially time to put down the books for a toast to your educational goals (and the night that lies ahead)! It'll be fun to catch up with everyone over appetizers and great food.
3. Day trip
A weekend getaway following your test might add too much to your plate. But a day trip might just be up your alley. No need to pack or get on a plane. Just be prepared for a road trip along the scenic route, and don't forget a picnic lunch!
4. Television
With all that time you've been spending on your studies, you're probably behind on your favorite TV shows. The minute you walk out of your testing center, you're free to watch any show you want (from any season). Invite a friend over for some takeout pizza and a TV marathon night!
5. Treats
Reaching a goal is awesome because it comes with some reward at the end. Why not treat yourself to something you've been wanting? Whether that's ice cream, concert tickets, a vacation, or a new cell phone, now is the perfect time to tell yourself you deserve it!
---
About the Author: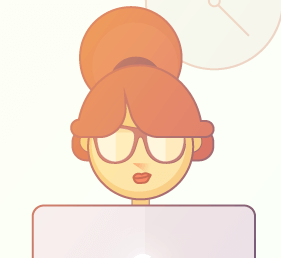 Catherine supports Magoosh's future grad school students by unlocking tricks of the test prep and application trade. Catherine spends her free time checking out local farmer's markets, reading food and lifestyle blogs, and watching Bravo. She is forever in search of the best Mexican and Italian food in any given city.
---
Photo attributions:
1 – Photo at top courtesy of Flickr user Kim under Creative Commons License 2.0.