Admission tests are often several hours long (at least), but the good news is that there's likely a break somewhere along the way. You can use the break to stretch, walk around, or regain focus – but our favorite way to use the break is to recharge with snacks. After all, you probably wouldn't drive your car for three hours without stopping at all for fuel. Likewise, you need to eat some brain food during your test break to maximize your performance.
In this post, we cover some of the best test day snacks. All of these options are easy, portable, and delicious. But most importantly, they'll give you the energy you need to cross the testing finish line strong!
Whole grain pretzels with peanut butter
The whole grains in the pretzels provide complex carbs and fiber, and the peanut butter will amp up the protein. This is one snack that will keep hunger off your mind for the rest of the test!

Hard-boiled eggs
Packed with protein, eggs are one food you just can't go wrong with. Hard-boiled eggs are even better because they make the perfect snack on-the-go. Make things even easier for yourself by pre-peeling the eggs at home – and don't forget a small packet of salt and pepper.

Apple slices
Apples provide carbohydrates, fiber, and a little natural sugar to help you function at optimal levels for the next few hours. Slice them up (leaving the skins on for extra nutrients), sprinkle them with some lemon juice to prevent browning, and bag them in Ziploc for the test.

Carrot sticks with hummus dip
Hummus is another high-protein option that also offers good carbs and fiber. It's a clean food that tastes great when paired with fresh veggie sticks, like carrots. Try pre-made hummus, or blend your own recipe together and pack a single serving in Tupperware.

Granola or natural cereal
Granola and natural cereals can give you both sweetness and crunch – but without the junky ingredients you'll find in most prepackaged candy and chips. Make sure the option you choose is light on added sugars.

Beef jerky
High in protein, but in low in fat, beef jerky is the snack of choice for many athletes. Test day will put you right in the middle of a mental marathon, so it only makes sense to go for an athlete-approved snack!

Gum
Chewing gum will help wake up your senses and keep you alert for the remainder of the test. Pop some gum during your break and chew away!
---
About the Author: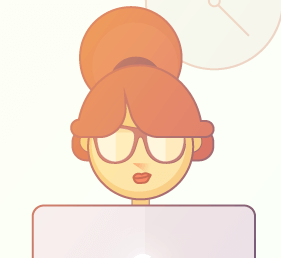 Catherine supports Magoosh's future grad school students by unlocking tricks of the test prep and application trade. Catherine spends her free time checking out local farmer's markets, reading food and lifestyle blogs, and watching Bravo. She is forever in search of the best Mexican and Italian food in any given city.
---
Photo attributions:
1 – Photo of hard-boiled eggs courtesy of Flickr user Lisa Williams under Creative Commons License 2.0.
2 – Photo of carrots and hummus courtesy of Flickr user bark under Creative Commons License 2.0.
3 – Photo of granola courtesy of Flickr user Sweet Flour Bake Shop under Creative Commons License 2.0.
4 – Photo of beef jerky courtesy of Flickr user Justin Kern under Creative Commons License 2.0.