If you're trying to add test prep to an already-demanding schedule, we know (and you probably already know) that it's going to be a tough few weeks and months ahead. But it's not impossible to find time for sleep, exercise, healthy eating, and occasional fun while still being productive enough to get things accomplished.
It all starts with some time management basics.
What is time management?
Time management is the art of prioritizing your schedule so you can organize your time accordingly. People who have mastered time management are able to really execute their action plans (and still leave room for free time).
In contrast, people who lack time management skills are always running from one place to another, trying to stay afloat but never being able to get much done.
As a student, you know that friends, family, homework, sports, clubs, and test prep are all priorities that compete for your time. Time management can help you stay on top of your commitments and eliminate stress. Check out three of our favorite ways to start managing your time better.
1. Prioritize tasks by urgency
If a task requires your immediate attention, move it to the top of your priority list. A practice test that's scheduled for later this afternoon should take precedence over meeting up with a friend for lunch.
2. Commit fully to the moment
If you're working on test prep during a scheduled time, commit fully to test prep. Don't use the time to worry about what's on the lunch menu for tomorrow, which sneakers you want to buy over the weekend, or what grade you'll get on your upcoming history test. You'll get much more out of your scheduled study session if you're focused.
3. Delegate tasks
You don't need to be on top of everything that comes your way. If you're finding that certain extracurricular activities or personal commitments are sapping up too much time, ask for help!
Recruit new club members who can help you schedule club meetings. Ask your roommates to pitch in more to clean the apartment. Outsource your laundry. Call a dog walker. You'll be surprised how much time you can free up.
---
About the Author: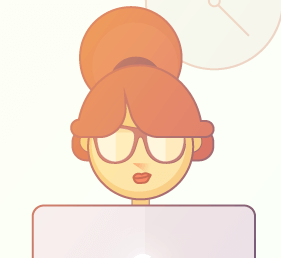 Catherine supports Magoosh's future grad school students by unlocking tricks of the test prep and application trade. Catherine spends her free time checking out local farmer's markets, reading food and lifestyle blogs, and watching Bravo. She is forever in search of the best Mexican and Italian food in any given city.