When you're just starting out with your baseline practice test score, you might be worried that it's not up to par with where you need it to be. Don't worry – while your baseline score is a reflection of what you know at the moment, it's not an accurate predictor of how much you can improve! Check out our tips for boosting your standardized test score.
Identify question types
Learn the types of questions you'll be seeing on test day and familiarize yourself with them. For example, you might categorize test sections into formula-based questions, open-ended questions, or vocabulary definition questions. By identifying question types, you'll be better equipped to isolate those that you're already strong in and those that you need to work at to improve.
Take real practice tests
Of course it's always helpful to run through practice tests and questions created by test prep companies, but nothing beats real test questions from real tests. By taking real tests released by actual test administrators, you'll get the best sense for the questions and format you'll see on exam day. Note that you should pace yourself through real tests – there are a limited number of real released tests, and you don't want to burn through them in the first couple weeks of your studies.
Review missed or incorrect questions
After taking a practice test and calculating up your score, it can be tempting to set your books aside immediately and treat yourself with some ice cream or TV time. Not so fast – if there are any questions that you either missed or got incorrect, go over those questions not once, but twice. Make sure you're able to accurately perform the calculations or complete the questions under timed conditions before you move on and set the practice test aside. Check with a Magoosh Test Prep Expert if you need further clarification on a question!
Track your progress
You can't know how much you're improving by if you don't have a way of monitoring your progress. Every time you take a practice test, log that score in a spreadsheet, along with the date, the number of questions you got correct vs. incorrect, and what types of questions you struggled with. Review the log once every couple of weeks so you can target what areas you need to spend more study time.
---
About the Author: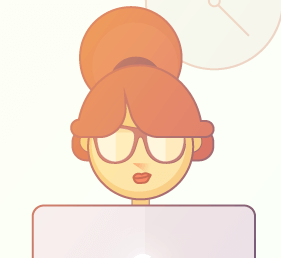 Catherine supports Magoosh's future grad school students by unlocking tricks of the test prep and application trade. Catherine spends her free time checking out local farmer's markets, reading food and lifestyle blogs, and watching Bravo. She is forever in search of the best Mexican and Italian food in any given city.
---