We've all been there – we're in the trenches studying in the back corner of the library, swimming in books and study guides, when someone produces a really loud, crinkly bag of chips and interrupts the zone we're in. No one wants to be that person. The next time you plan to hit the books in the library, plan to pack some smart snacks that are portable, quiet, and healthy. With our guide, it doesn't have to be difficult to find library-friendly snacking choices!
Bananas
Bananas are packed with healthy carbohydrates and potassium, and they'll leave you feeling full for study marathons. They're also perfect to throw in your backpack (just don't smash
them with your books!).
Sandwiches
Think back to the old childhood classic, peanut butter and jelly – the traditional PB&J has healthy fats, protein, carbs, and a little sugar to keep you going. If you're feeling more modern, you can even try Nutella. Either way, a sandwich – when packed in a plastic bag – is the perfect snack to keep up your study stamina.
Snack Cheese
Remember those string cheeses that made lunchtime so much fun as a kid? Throw a string cheese stick in your bag for your next trip to the library – it's a good source of calcium, protein, and healthy fat. As an added bonus, it's already pre-portioned for you. Babybel wax cheeses are also a smart option.
Granola Bars
Granola bars are wonderfully travel-friendly and stand up to any temperature. For the most part, you don't need to worry about your books flattening out a granola bar. Browse your grocery store for fun flavors like chocolate chip and peanut butter. You can even find healthier brands that add flaxseed, nuts, and dried fruit.
Trail Mix
It's easy to make your own – throw together some raisins, dried cranberries, nuts, and chocolate chips. Stir in some M&Ms if you're feeling particularly adventurous. Pack in a plastic bag, and you'll have yourself a portable study snack that packs protein and fiber.
---
About the Author: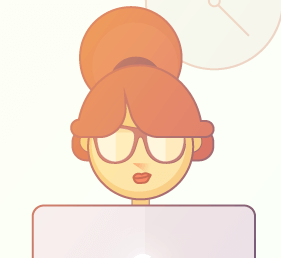 Catherine supports Magoosh's future grad school students by unlocking tricks of the test prep and application trade. Catherine spends her free time checking out local farmer's markets, reading food and lifestyle blogs, and watching Bravo. She is forever in search of the best Mexican and Italian food in any given city.