We know, we know – there are some days when you just can't make it through the morning or late afternoon without a cup of coffee (or two). And we get it – late nights at the library and early morning classes can really make coffee seem like a necessity. But what if you find yourself reaching for America's favorite caffeinated beverage multiple times in a day? Since caffeine is a drug, drinking four or more cups of coffee per day can lead to insomnia and irritability. Given the negative side effects, you might want to consider ways to cut back on your caffeine intake. The next time you're feeling low on energy, try our tips for staying awake without coffee.
1. Snack away
One major benefit of snacking is that you give your body energy sustained energy throughout the day. Large, heavy meals can leave you drowsy, but it'll be much easier to keep your eyes open if you supplement small meals with regular snacks.
Another benefit of snacking is that consuming snacks requires you to be awake! The next time you feel yourself drifting off over a reading comprehension passage, take out some crunchy snacks. The crunch from roasted almonds, apple slices, carrot sticks, or cereal will keep you both occupied and alert. The same thing can be said for chewy snacks – think dried fruit, chewy granola bars, or mini bagels. Who can say no to mini bagels?
2. Watch your lighting
Research demonstrates that bright lights help keep us awake, so make sure your study space is well-lit. Buy an extra lamp or two if things are looking too dim. Move your desk to be near a window. Or perhaps bring your books outside and study under the sunshine!
3. Go for a quick walk or jog
We're not talking a full-out workout session, here. We're talking a quick walk or jog that will only take you five or ten minutes. The key is to boost your energy levels and get your blood flowing. Scientists believe that exercise is one of the most powerful ways to cut fatigue.
4. Listen to music
Get out your iPod and start going through the loudest, most upbeat songs on your playlist. Turn up the volume to maximize the effect; you're likely to find it impossible to fall asleep with Kanye blasting away from your headphones.
5. Sit or stand up
Make sure you're sitting upright in a chair, or even standing up, while studying. Hitting the books while lounging on the couch is probably going to make you succumb to tiredness. When your body language says you're alert, you'll also feel more alert.

---
About the Author: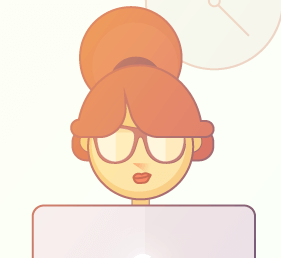 Catherine supports Magoosh's future grad school students by unlocking tricks of the test prep and application trade. Catherine spends her free time checking out local farmer's markets, reading food and lifestyle blogs, and watching Bravo. She is forever in search of the best Mexican and Italian food in any given city.
---