We all know how important goal setting is to help you stay on track with your study schedule. But how do you go about setting your goals? Most students who are smart studiers advocate the SMART goal-setting method. That is, your goals should be Specific, Measurable, Attainable, Realistic, and Timely.
Specific
When writing out your goals, be as detailed as possible. What exactly are you trying to achieve? It's not sufficient to say you want to "do well on your upcoming test." What does "doing well" look like to you? What exact score will you need to hit? What areas do you need to specifically improve on to hit that score? What is the reason that your score needs to meet X threshold?
Measurable
Being able to measure your progress toward meeting your goals allows you to assess how well you're doing and whether you need to calibrate anything in your study schedule to achieve those goals. For example, let's say you set a goal to memorize 200 vocabulary words by the end of the month – that means 50 words each week. Let's say after week two, a quick flashcard quiz shows you that you've only memorized 25 words total and forgotten the rest. Now you know that you need to increase your commitment to studying for the remaining weeks to meet your original goal. Give yourself benchmarks and deadlines to help measure your success.
Attainable
Give yourself the tools that you'll need to attain your goals, and set yourself up for success! Sign up for a Magoosh course, speak with a Magoosh Test Prep Expert, review our test-specific blogs, and get the necessary help you'll need to turn your goals into reality.
Realistic
Goal-setting should motivate you to study – but if your goals are completely unrealistic, they can turn your studies into an insurmountable task. If you haven't looked at a math question in years and you set a goal to suddenly be performing the most difficult calculus questions under timed conditions within the next week, you probably won't be able to achieve that goal. Setting a series of goals that are not realistic for you to meet will likely demotivate you in the long run. On the other hand, the small wins that come along with meeting goals you can actually execute on will help push you toward crossing the finish line successfully.
Timely
Why do most people think of their careers in five- or ten-year terms? Any further out, and it would be easy to lose track of those goals over time. Your goals for test prep should be no different. If you don't give yourself parameters of time to study within, you'll probably find it difficult to get started. On the other hand, if you know you have three months to accomplish your goal, you won't let days or weeks go by without putting in some study time. Setting a timeframe for your goals encourages you to act on them!
---
About the Author: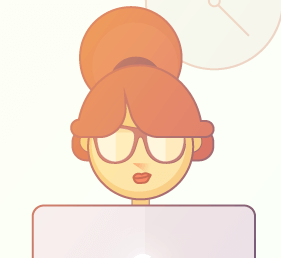 Catherine supports Magoosh's future grad school students by unlocking tricks of the test prep and application trade. Catherine spends her free time checking out local farmer's markets, reading food and lifestyle blogs, and watching Bravo. She is forever in search of the best Mexican and Italian food in any given city.