A low GPA won't stop you from getting into a good school or program, but you will have to do some more upfront work during application season to ensure a positive outcome. Check out some of our best tips for strengthening your application when you have a low GPA!

1. Master the admission test
A high score on the admission test is crucial for students with a low GPA. Schools place more importance on test scores than on GPA, so all is not lost if you really step up to the plate on the admission test. Not sure how to get started? Reach out to one of our Magoosh Test Prep Experts.

2. Show an upward trend
Not every freshman makes smart study decisions at first. While those initial mistakes can leave a blemish on your academic record, that blemish doesn't have to be permanent. Show an upward trend and improve your grades throughout your sophomore, junior, and senior years.

3. Cast your net wide
It's always important to apply to a range of schools based on "safety," "target," and "reach" schools. But when your GPA is weak, it becomes even more important to cast a wide net and apply to as many safety and target schools as you can. This means identifying and applying to schools whose average student profile generally match your profile, even if those schools are lower-ranked or less well-known.

4. Share your story with those writing letters of recommendation
Feel free to share your academic history with the people you've asked to write letters of recommendation. Presumably, these people believe in your potential for success. By giving them context about your academics, they'll be able to showcase any obstacles you've overcome in your letters.

5. Polish your other application materials until they shine
If your GPA is low, every other part of your application must sparkle to make up for it. A low GPA will not keep you out of the running for a good school by itself, but if combined with a personal statement filled with typos and a subpar resume, it absolutely can. Ask a mentor, peer, tutor, or career counselor to help review your application materials and give a second opinion.

6. Write an addendum
Some students struggle with academics due to personal circumstances, like an illness or family emergency. If something outside of your control prevented you from performing your best academically, you can include an addendum along with your application to explain your situation. Keep in mind, though, the explanation you give must be legitimate – admissions officers don't want to hear that your low GPA is the result of too many late-night Netflix marathons.

---
About the Author: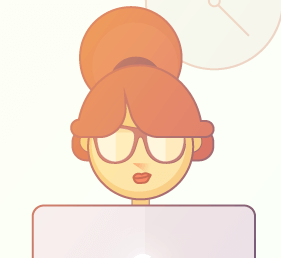 Catherine supports Magoosh's future grad school students by unlocking tricks of the test prep and application trade. Catherine spends her free time checking out local farmer's markets, reading food and lifestyle blogs, and watching Bravo. She is forever in search of the best Mexican and Italian food in any given city.
---