Letters of recommendation play an important role in graduate school admissions. They offer admissions officers insight to your working style, your commitment to attend grad school, and above all, your character. They can sift through test scores, transcripts, resumes, and writing samples all day, but no other piece of your application can offer the objective third-party commentary that a letter of recommendation can. Follow our guide to get a strong letter of recommendation that will help improve your chances of admission.
1. Build meaningful relationships
Get to know your professors, teaching assistants, lab managers, and employers – whoever you work with consistently and whoever can speak to your strengths when it comes time to apply to grad school. Spend time with these people outside of academic or work settings, and invite them out for coffee or lunch. After all, when you ask for letters of rec, you don't want your professor to be reaching for what your name is. However, getting a rec letter shouldn't be the only reason why you want to build meaningful relationships. These people can help you land summer internships, let you know about scholarships, and serve as advisors for you throughout your educational career.
2. Ask the right people
Now that you've gone to all the trouble of building meaningful relationships, you want to ask those people for your letters of rec. Sure, your best friend's ex's uncle's cousin might know a Nobel Laureate who's a giant in your intended field, but someone who can discuss your qualities and potential firsthand is going to provide a much stronger letter of rec than a Nobel Laureate who only knows of you through the grapevine.
3. Be appreciative
When asking potential letter writers for their help, make sure you understand you're doing just that – asking for help. Your professors and employers aren't obligated to write a letter for you. Recognize that it takes a lot of time to write a thoughtful, meaningful letter of recommendation – particularly so when simultaneously balancing applications for grant money, teaching a full course load, and managing a research lab. Be polite and show your appreciation when asking for letters.
4. Give enough time
Asking for a letter of recommendation two days before the application deadline is a recipe for disaster. Not only will you look disorganized and unprofessional, but you'll also be putting a lot of undue stress on your recommender. Every professor and mentor wants to help their students succeed, but they need sufficient time in order to do so. Provide at least a month's notice (with very clear due dates).
5. Highlight your strengths
In your request for a letter of recommendation, it's helpful to frame things with some of your positive attributes and experiences. For example, you can note that you really got a lot out of Professor Dylan's course because it sparked your interest in zoology, which in turn led you to publish five articles in a national zoology journal. Providing some talking points will give your recommenders some reference for how to start.
6. Follow up
With all that recommenders have on their plates, it can be easy for them to procrastinate on your letter. Send an email a week or two before the deadline, thank them for helping you out, and politely check in on the status of your recommendation.
7. Send thank-you notes
Show recommenders how grateful you are for their assistance by sending thank-you notes after you submit your applications. Many students forget this step, and you can easily make yourself stand out by remembering. Keep your note friendly and concise for the greatest impact.
---
About the Author: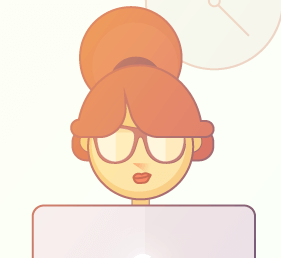 Catherine supports Magoosh's future grad school students by unlocking tricks of the test prep and application trade. Catherine spends her free time checking out local farmer's markets, reading food and lifestyle blogs, and watching Bravo. She is forever in search of the best Mexican and Italian food in any given city.
---