A career mentor can be an invaluable source of advice and wisdom throughout your college career – and the good ones will be around afterwards, too. Mentors can help you recognize the value of grad school, connect you with useful resources, and write your letters of recommendation when you apply to grad school.
Where do you find such wonderful people? It's not too difficult, but it will take some looking. Check out our tips below to help you get started!

1. Get to know your professors
Your professors are likely the best judges of your academic performance and ability, so it makes sense to start your career mentor search with them. If you're planning on becoming a political scientist, set up a meeting with a political science professor whose course you're doing well in. Share your plans for the future and ask your professor if she has any advice for you. Drop by during office hours – and become a regular visitor!

2. Reach out to your school's career services center
Your school's career services center likely has connections with professionals in your intended field. Many schools host panels for students interested in specific career paths – and oftentimes, they invite professionals from the nearby community to speak. The career services center might be able to share these people's contact information, or help introduce you to them.

3. Tap into your school's alumni association
Alumni are always willing to help out current students – school ties are the ties that bind! A lot of schools maintain an online alumni database that current students can search, so see if you can use that to find alumni who work in your field. Take advantage of any homecoming events and festivities to network with graduates.

4. Look up to club and internship advisors
Are you a member of Engineers Anonymous? What about the American Society of Engineering Enthusiasts? Your club advisors probably know a lot about engineering – but perhaps even better, they'll know how to help you navigate engineering internships and graduate programs. Don't forget that you can also find mentors in your internship advisors.

5. Search LinkedIn
Think of LinkedIn as a database storing all of the professional contacts you'll ever need. You can search by industry and location to get the best results. You can even search various LinkedIn professional groups to identify people who are well-established in your field.
---
About the Author: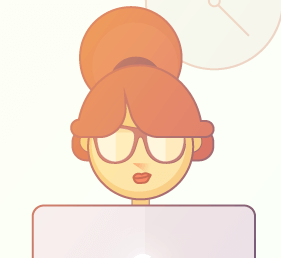 Catherine supports Magoosh's future grad school students by unlocking tricks of the test prep and application trade. Catherine spends her free time checking out local farmer's markets, reading food and lifestyle blogs, and watching Bravo. She is forever in search of the best Mexican and Italian food in any given city.
---
Photo attributions:
1 – Photo at top courtesy of Pixabay user geralt under the Creative Commons License 0.