Study groups are a great way to help keep you on track with your study schedule. It's easy to join a group or form one – just find three or four members who plan on taking a test at or around the same time that you've signed up for your test. The most effective study groups have no more than five members – any more than five, and it can get too difficult to coordinate and keep everyone on the same page. Plan to meet with your group at least once a week, and make sure that each member is committed to performing well on the test and contributing to the group. You don't want one unprepared team member to consistently sap the motivation of everyone else, so choose your group members carefully!
Now that you know how to form a study group, how can study groups enable you to perform better on a test day?
Reduced procrastination
If you're studying by yourself, it can be easy to let your study plan slide, particularly so if you find it difficult to hold yourself accountable. When you study with a group, each group member challenges the others to stay focused, follow a set schedule, and actively participate in group meetings.
Faster learning
When you have three or four brains working together, you'll find that it's likely easier to learn concepts faster. If one group member has trouble with a certain question type or passage, another member can step in to help explain. You'll learn by both asking and answering questions. This is particularly the case when group members bring different strengths and weaknesses to the table. Help each other build on weaknesses by leveraging strengths.
New study strategies
Perhaps you've always solved reading comprehension questions the same way – by sweeping through the reading passages as quickly as possible. You might think that your ability to read quickly saves you valuable time on the test. But perhaps a group member can show you how she's always conquered reading questions – by marking up the passages and underlining key phrases. You might learn that this is a great strategy that you can effectively incorporate into your own study toolkit. By studying with a group, you can learn others' study skills and find what works for you.
Camaraderie
Studying can take a lot of time out of your routine that you might typically share with family and friends. Without a group, you could be spending a lot of hours on your own in the library. Some human interaction is important. Study groups help give you a social outlet during a time that can be stressful and challenging.

---
About the Author: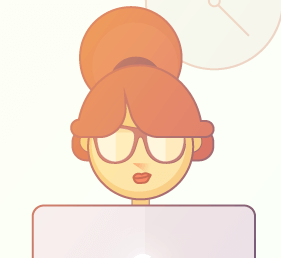 Catherine supports Magoosh's future grad school students by unlocking tricks of the test prep and application trade. Catherine spends her free time checking out local farmer's markets, reading food and lifestyle blogs, and watching Bravo. She is forever in search of the best Mexican and Italian food in any given city.
---
Photo attributions:
1 – Photo at top courtesy of Flickr user UBC Library Communications under Creative Commons License 2.0.