College, side jobs, friends, family, and weekend fun – all of these things can leave little time to commit to the Harry Potter Fan Club or the Gourmet Cheese Appreciation Society. They serve a purpose by filling up lines on your resume and allowing you to sample great books and cheeses, but are these kinds of non-academic extracurricular activities essential for grad school admissions?
In a short answer, not really.
While college admissions look fairly holistically at high school extracurricular activities, they do so partially because college is a time for many students to get acquainted with
different career options and interests. In contrast, graduate school faculty know they need to prepare you for a career in your chosen field.
As a result, the admissions panel of your dream graduate school program more likely wants to see you delve into your intended field or subfield of interest than dish all of your free time out to an assortment of clubs. That means undergraduate research, publications, experience with other languages, writing skills, technical skills, and/or laboratory skills (depending on your field of interest) count far more in graduate school admissions than membership at a cheese appreciation society.
That said, any extracurricular activity that relates to your research or ties into your future area of focus will likely be important to the admissions panel. For example, serving as a student editor for an undergraduate science journal can show you're serious about choosing a career in science.
But… extracurriculars are a nice bonus.
A number of schools and national programs offer fellowships for students who show commitment to a certain area, such as diversity or social impact, and one of the best ways to show commitment is through extracurricular activities. These kinds of fellowships might supplement any financial assistance already provided by the school, and they may also come with additional funding during the summer or help offset the costs of conference travel or research.
What are some other benefits of extracurriculars?
Let's say you've reasoned with yourself that the limited impact of extracurricular activities on grad school admissions is enough reason to quit your club memberships, pronto. Before you cut these out, think about the positive benefits that extracurriculars offer beyond just admissions. Chances are, they provide some sort of social outlet for you. You might have met your best friend at one of those cheese appreciation nights – the one that highlighted Italian imports. And they may allow you to step into leadership roles that can hone your organization, delegation, and time management skills – all pretty useful skills to have as a future grad student.
---
About the Author: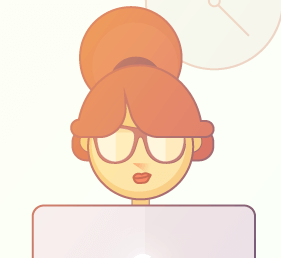 Catherine supports Magoosh's future grad school students by unlocking tricks of the test prep and application trade. Catherine spends her free time checking out local farmer's markets, reading food and lifestyle blogs, and watching Bravo. She is forever in search of the best Mexican and Italian food in any given city.
---
2 – Photo of student in lab courtesy of Wikimedia Commons user Rhoda Baer under Creative Commons License 4.0.
3 – Photo of students with robot courtesy of Wikimedia Commons user Hoodr under Creative Commons License 4.0.