Ever been tempted to skip breakfast on test day? Maybe you think your stomach can't handle food that early, or perhaps you think it'll make you too tired to function. In reality, eating a healthy, filling breakfast on the morning of your test can help boost your performance and keep your brain functioning optimally throughout the exam. Research demonstrates that breakfast helps improve memory searches, problem-solving abilities, and attention spans. Given all the benefits of the day's first meal, don't fall into the trap of skipping it! Try one of these winning breakfast ideas on test day:
Breakfast Burritos
Burritos make a great grab-and-go option. Stuff whole wheat tortillas with scrambled eggs, beans, rice, cheese, and salsa for a balanced meal that packs protein, carbs, and fiber. You can even prepare your burritos in bulk in advance and store them in the freezer. On test day, just pop a burrito or two in the microwave before you head out!
Steel-Cut Oatmeal
Steel-cut oatmeal undergoes less processing, so it offers more complex carbohydrates than the microwaveable packets you might be used to. Serve your oatmeal with slices of bananas, fresh berries, and nut butters for additional protein.
Rice Bowls
You might be familiar with rice bowls for dinner, but they make great breakfasts too! Top a bowl of rice with healthy toppings like sautéed spinach, tomatoes, scrambled eggs, melted cheese, avocados, and a shot of hot sauce. You can even use brown rice if you're looking for an additional fiber boost.
Breakfast Sandwiches
Layer some scrambled eggs and lean protein, like turkey sausage, on to toasted English muffins. Try adding a slice or two of cheddar to increase the protein. Serve with a banana or apple to help balance out the meal.
Bagels
If you're really low on time, you can always spread some mini bagels with cream cheese or peanut butter and pack them in plastic bags to go. Remember, you don't need to become a gourmet chef on test day. Bagels are a great time-saver, and still offer the energy you'll need to stay focused for your test.
---
About the Author: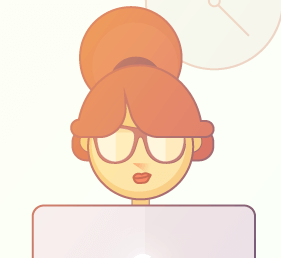 Catherine supports Magoosh's future grad school students by unlocking tricks of the test prep and application trade. Catherine spends her free time checking out local farmer's markets, reading food and lifestyle blogs, and watching Bravo. She is forever in search of the best Mexican and Italian food in any given city.
---
Photo attribution:
1 – Burrito photo courtesy of Flickr user Sodanie Chea under the Creative Commons 2.0 license.
2 – Oatmeal photo courtesy of Flickr user thebittenword.com under the Creative Commons 2.0 license.
3 – Rice bowl photo courtesy of Flickr user Jinho Jung under the Creative Commons 2.0 license.
4 – Breakfast sandwich photo courtesy of Flickr user Tanya Patrice under the Creative Commons 2.0 license.