One of our favorite test prep tips is to use practice tests as part of your studies. Practice tests help you get familiar with test questions, test format, and timing. To maximize the value of taking practice tests, check out our recommendations below.

1. Use real practice tests
Test prep courses may give you sample test questions and sample tests, but nothing beats using real practice tests released by your test administrator. You won't find a better way to learn what the common test traps are or how tricky test questions are worded.

2. Find the right location
Take the test in a distraction-free zone. If you're taking the test in your own room, put a sign up on your door that makes it clear you're busy for the next few hours, and inform your roommates that you'll need some peace and quiet.

3. Watch your timing
Follow the time limits outlined in your test directions. Give yourself only the allotted amount of time to complete each section. Don't give yourself "just a few extra seconds" or "just another minute" to answer questions once time is up – you'll inflate your practice score, and it won't be an accurate reflection of your testing ability.
Similarly, don't move onto other sections early even if you finish a section with minutes to spare. You'll have to follow the clock like everyone else on test day, so your practice tests should mirror that requirement. Use any extra time to review your answers.

4. Mimic test day conditions
Take practice tests under real test day conditions. If you'll get a ten-minute break halfway through the real test, take a ten-minute break halfway through your practice test. If you won't be able to watch TV or YouTube videos during your break on test day, don't do those things during your practice test break. Don't get up in the middle of a section for a snack. Put your phone away during the practice test session. Get used to what test day rules look like!

5. Take as many practice tests as you can
It's not enough to take just one or two practice tests. If you take practice tests frequently, you'll know what it's like to sit for a three hour exam before you get to test day. Aim to take at least five full-length practice tests under timed conditions before the day of the test for an optimal score.

6. Mix up practice test sections with full-length tests
Not every practice test you take has to be a full-length test. You can "cut" some tests up into smaller sections and take timed practice sections. These shorter quizzes will still give you familiarity with the test, but they won't require the three-hour block of time that a full-length test requires.

7. Review, review, review
Don't forget to review your answers! Pinpoint all of the questions that you answered incorrectly or had to guess on. Reviewing your practice test is the most important step of all. If you're completely drained after taking the practice test, you can save your answers to review the next day.

8. Track your progress
Keep a log that records each practice test date and corresponding score. It can be really motivating to see an upward trend! If you're not seeing the improvement you need to see to reach your test day goals, it could be time to reassess your study plan and double up your efforts. Let us know in the comments how we can help!
---
About the Author: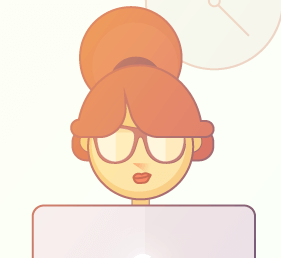 Catherine supports Magoosh's future grad school students by unlocking tricks of the test prep and application trade. Catherine spends her free time checking out local farmer's markets, reading food and lifestyle blogs, and watching Bravo. She is forever in search of the best Mexican and Italian food in any given city.
---