Spring break might be known for cruises and trips to the beach, but it can also be a great time to catch up on studies and get ahead on academics. Check out our best tips to help you stay productive over spring break!
1. Catch up on work
We all know that school and test prep can get the best of us sometimes. You might be a week or two behind on your work by the time spring break rolls around. When campus lets out for spring break, take advantage of the time to get caught up.
2. Get ahead
Not only can you catch up on schoolwork and test prep, you can actually get ahead! Take a look at your monthly academic goals. Did you plan to master reading comprehension on your upcoming admission test over the next three weeks? Check if there's a way to master that sooner by committing more time to it over spring break.
3. Look for internships
Since the academic year can be so busy, you may have not had a chance to look for summer internships or opportunities yet. Use spring break to polish up your resume and start thinking about what you want to do once classes are out for the summer.
4. Catch up on sleep
Getting enough sleep is crucial for college students, but many students continue to wear themselves out with too many activities and classes. Without early-morning classes, you have no reason not to catch up on sleep!
5. Get organized
With spring break comes spring cleaning! Think about how you can de-clutter your study space and your room. Clear out your closet and donate any useful things you aren't using anymore.
6. Volunteer
Many schools offer alternative spring break programs that allow students the opportunity to volunteer in organized groups. Volunteering for a charity or nonprofit on your own is just as worthwhile.
7. Reenergize
School can be stressful. Make time for friends and family so you can return to campus reenergized and prepared to close out the school year strong.

---
About the Author: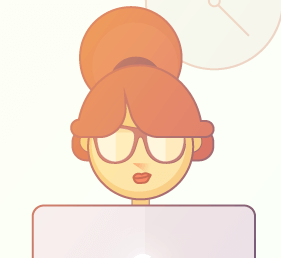 Catherine supports Magoosh's future grad school students by unlocking tricks of the test prep and application trade. Catherine spends her free time checking out local farmer's markets, reading food and lifestyle blogs, and watching Bravo. She is forever in search of the best Mexican and Italian food in any given city.