Selecting the right graduate school for you is a major life decision that rivals any other milestones. And why is that? You'll be spending at least the next couple of years there, if not more, and that school will become the starting place to build and support your professional career. What are some of the top things you should keep in mind when choosing a graduate school?
1. Ranking
Whether fair or not, ranking is a key metric in academia that can't be ignored. Rankings help drive career placement and reflect a program's overall quality. They also give you an idea of the resources available to students, the strength and productivity of the faculty, and the academic abilities of students in that program. Remember that you should be looking at your specific graduate program's ranking, not the ranking of the overall school. A school may be well-known or highly ranked for its engineering and science departments, but you won't reap those benefits if you're getting a graduate degree in Italian.
2. Access to professors
Your network is going to be just as important as your grades and research when it comes to landing a job, so think about how much time you'll be getting in front of professors over the course of your grad school career. Some schools are known for the strength of their advising programs and their faculty mentors – if possible, target schools where you know you'll be able to develop and cultivate relationships with professors easily.
3. Culture
Some programs are going to fit your learning and personal needs better than others. At some departments, faculty get along well and are able to cooperate for joint research projects. Other departments may see their faculty competing for a small pool of resources, or warring over clashes in research methods or research outcomes. As a student, you'll be working closely with faculty over the next few years, so think about how much you value a supportive, collegial environment.
4. Cost
Of course, we can't talk grad school without talking about the cost involved. Assess what scholarships, grants, or assistantships might be available to you if you attend a certain school. Familiarize yourself with how much money you'll need to take out in student loans, and whether student loan forgiveness programs exist for your chosen career path.
5. Student life
Since you'll be spending a lot of time on campus over the upcoming years, student life is another important factor to consider when selecting a grad school. Some schools have strong athletics programs that really draw a crowd on weekends – perfect if you're the type of person who loves tailgating and rooting for your favorite sports teams. Other schools have strong professional clubs that you can join to broaden your interests and skillsets.
6. Location
Location is an important factor for personal reasons. Maybe you want to stay local near your hometown, or maybe you're ready for a change and want to head somewhere across the country. Ask yourself what geographic region of the country you want to spend time in (and consider the weather that comes with that region!). Also consider whether you think you'll be able to thrive best in an urban, suburban, or rural environment.
---
About the Author: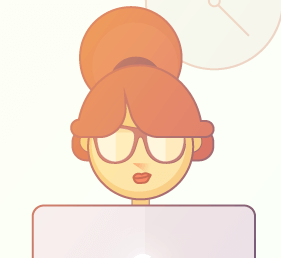 Catherine supports Magoosh's future grad school students by unlocking tricks of the test prep and application trade. Catherine spends her free time checking out local farmer's markets, reading food and lifestyle blogs, and watching Bravo. She is forever in search of the best Mexican and Italian food in any given city.
---