Grad schools use the "weakness question" to determine how well you evaluate yourself. Adcoms are looking for your plan of action, implementation, and success rate. Follow these six tips to help you think about and assess your weaknesses, and to prepare yourself to write about them in an essay or talk about them in an interview.
1. Be honest.
If you've been let go from a job, discuss the lessons you've learned from that negative experience and how you overcame it. If your problem is procrastination, write about how you're working on improving your time management skills.
2. Stay professionally focused.
The subject here should be work-related, professional weaknesses. This is not the time to discuss your chocolate or video game addiction, no matter how successfully you overcame it.
3. Focus on your own weaknesses.
The committee isn't interested in the fact that your boss was a jerk, or that your messy desk was really caused by your slovenly cubicle mate. The question is about you and your weaknesses. Don't place the attention or blame on others. Take responsibility and show how you've grown and changed.
4. Address the issues proactively.
If your grade in a particular class was low, take the class again and ace it. Don't wait for the adcom to suggest that you retake the course. If you're extremely shy, take a public speaking class and show the interviewer that you're working to overcome that challenge. Take the initiative here! That way, when you discuss your weakness, you can point to what you've done to ameliorate it.
5. Avoid clichés.
Don't use your hard work as an undergrad as a weakness – "I guess I work too hard at times." This is a copout, and anyone interviewing you or reading your essay will understand that you're really proud of your work ethic. Turning a positive into a negative will just work against you.
6. For an interview, prepare your answers in advance.
You don't want to be left silent, draw a blank, or say something absurd when the adcom asks about your weaknesses. Thinking about them before you interview will allow you to give an intelligent, cohesive response.
Now you're prepared to discuss your weaknesses and show how you've overcome them and used them as stepping stones to growth. Own them. They've made you the person you are today.
To prevent other mistakes in your statement of purpose, download our free guide, 5 Fatal Flaws to Avoid.
---
About Linda Abraham: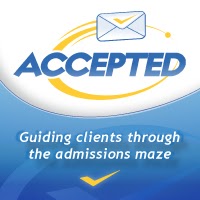 Accepted.com has guided thousands of applicants to acceptances at top universities since 1994 – they know what works and what doesn't, so follow Linda Abraham on Google+ and contact Accepted to get started or visit Accepted.com for all your admissions consulting needs today!
---
Photo at top courtesy of Shutterstock.com / KieferPix
[crp limit="4″ post_thumb_op="after"]