When it comes to application season, it's all about timing. It can be tempting to use extra time to edit essays and resume for the millionth time, or to ask for just a few more people's input on your materials. While being thorough will serve you well, you still want to get your application in as soon as you can. Submitting your application materials early can mean you'll have a number of advantages over other candidates in the application pool. In this post, we review the top four benefits of an early application.
1. Opportunity to get ahead of rolling admissions
Many degree programs practice rolling admissions, meaning admissions officers will review files as they come in on a first-come, first-served basis. Applying early will ensure that there are plenty of seats to fill in the class – so admissions officers will likely be more lenient about application flaws. As seats fill up later in the application cycle, admissions will become more competitive.
2. Earlier admission decisions
Most students find the period between submitting applications and receiving a final admission decision to be entirely nerve-wracking. After all, you just want to get on with planning your life – identifying the best program amongst your acceptances, figuring out which city you'll be moving to, which school sports team you should be rooting for, and the like. Submitting your applications early on will make it more likely to get a quick response from schools. While an early decision isn't guaranteed, particularly for schools that don't practice rolling admissions, there's still a possibility.
3. Priority consideration for scholarships or campus housing
At some schools, getting your application in early can mean a better chance at specific scholarships and choice campus housing. These are two great incentives that schools offer to early applicants, in part to encourage students to beat the application cycle surge.
4. Less stress – and more time!
We don't have to tell you that applying to schools and programs is stressful and time-consuming – you're probably well aware at this point. There comes a time when another round of essay edits or resume reviews probably just won't do anything more for your application. When that time comes, it's better to simply submit your materials and leave the rest to the admissions officers. Doing so early will give you more time and energy to focus on your schoolwork, job, or personal commitments – which we're sure would be a welcome change of pace!
---
About the Author: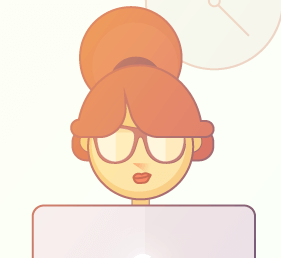 Catherine supports Magoosh's future grad school students by unlocking tricks of the test prep and application trade. Catherine spends her free time checking out local farmer's markets, reading food and lifestyle blogs, and watching Bravo. She is forever in search of the best Mexican and Italian food in any given city.
---