Have you always dreamed of studying in sunny California? If so, perhaps the University of California, Los Angeles is on your list of target schools. Each year, UCLA admits students from over 80 different countries. Do all these students have to take the TOEFL to get into UCLA? Find out below. 🙂
Photo by b r e n t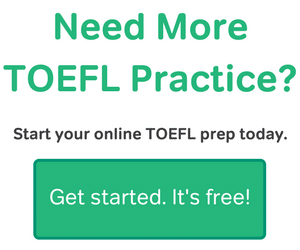 UCLA's TOEFL Requirements for Undergraduates
UCLA requires that all undergraduates coming from non-English speaking countries submit either a TOEFL or an IELTS score, which is what they state on this page. They don't mention any TOEFL waivers–like other schools, such as Harvard, do–on the International Applicants page, but they do mention a TOEFL exception (if your language of instruction is English) on the Freshman FAQs page:
International students whose language of instruction is not English are also required to take either the Test of English as as Foreign Language (TOEFL) or the International English Language Testing System (IELTS).
If you're not sure what this means for you, you can contact UCLA to confirm. 🙂
UCLA's TOEFL Requirements for Graduate Students
If not applying for dentistry school, law school, business school, or a medicine program, you'll need to apply to the UCLA Graduate Division, which houses a lot of programs – from Aerospace Engineering to History to Urban Planning. Let's look at the Graduate Division's TOEFL requirements for international students:
Any applicant whose first language is not English must certify proficiency in English when applying to UCLA, and, if admitted, upon arrival.

Such applicants must submit scores received on the Test of English as a Foreign Language (TOEFL) or the International English Language Testing System (IELTS) as part of their application…

…Applicants who hold a bachelor's or higher degree from a university located in the United States or in another country in which English is both the primary spoken language of daily life (e.g., Australia, Barbados, Canada, Ireland, Jamaica, New Zealand, United Kingdom) and the medium of instruction, or who have completed at least two years of full-time study at such an institution, are exempted from both the TOEFL/IELTS requirement and the English as a Second Language Placement Examination (ESLPE). Please be sure to include such information in your application.
So, if you haven't studied at an English-language university in an English-speaking country for 2 years or more, then you'll definitely need to take the TOEFL or IELTS.
What are UCLA's TOEFL score requirements?
UCLA's undergraduate programs require a minimum score of 83.
For most graduate programs, the minimum required score is an 87 on the TOEFL. However, some departments require higher scores, so you should check your specific requirements here. If you have any questions about this, you can contact UCLA's graduate division here.
And last but not least, if you want to know more about minimum scores for other top universities, don't forget to take a look at our infographic here.