So, you're an international student who wants to go to Harvard? Great! What are Harvard's TOEFL requirements and who needs to take the TOEFL? Find out in this post. 🙂
Photo by User:Chensiyuan
TOEFL Requirements for Harvard's Undergraduate College
If you're applying as an undergrad, you do not have to take the TOEFL. Here's what Harvard says:
"A strong knowledge of English is essential for successful study at Harvard, including the ability to understand and express thoughts quickly and clearly. Although you are not required to take the Test of English as a Foreign Language (TOEFL) or other proficiency exams, you may submit your scores if you have done so."
TOEFL Requirements for Harvard's Graduate Schools
If you're applying for a masters or PhD, you will have to take the TOEFL! Different Harvard graduate schools have their own specific set of guidelines for who needs to take the TOEFL, and what score you need. Because of that, it's important that you consult the websites of the programs you're applying to.
Let's look at a few of the different programs' requirements below: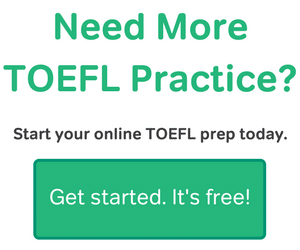 The Graduate School of Arts and Sciences
This graduate school houses a variety of different programs — economics, physics, education, math, engineering, and more. If your native language is not English, you must meet one of the following proficiency requirements:
take the TOEFL
hold the equivalent of a US Bachelor's degree from an institution at which English is the language of instruction
Note that this graduate school ONLY accepts the TOEFL, and not IELTS.
Harvard Kennedy School of Government
If you're planning to get a Masters in Public Policy, Public Administration, or International Development, you'll need to apply to HKS. Like the school above, they require you to take the TOEFL unless:
your native language is English
OR your entire undergrad was conducted in English
Harvard Graduate School of Design
Architecture masters, pay attention! This school houses the architecture program as well as programs in design studies, urban planning, and more.When applying to this school, you must take the TOEFL if:
you do not live in a country where English is the native language
You can, however, submit a waiver if you've been enrolled in a university for 2 or more years where English is the primary language of instruction.
What are Harvard's TOEFL score requirements?
This varies by department, so you'll definitely need to check the requirements for the program you're applying to.
For example, Harvard Kennedy requires a score of 100, but the School of Design requires only a 92.
Be sure to also consider: if you want to be a Teaching Fellow, you will likely need a higher speaking score than the minimum requirement.
Lastly, if you want to know even more about minimum score requirements, check out our infographic. And if you'd like to prepare for the TOEFL online with lesson videos and practice questions, be sure to check out Magoosh TOEFL, of course. 🙂