In my last post on this topic, I told you about picture prompts. Picture prompts are pictures you use for language practice. You can look at a picture and then write or say something about the picture in English. This is especially useful for grammar exercises, because you can use many different grammar forms to describe a picture.
Adding language to wordless comics is a very common picture prompt grammar exercise. I recently made a 10-picture wordless comic strip to help one of my students practice grammar. Let's look at the first four pictures of my comic, with some example grammar exercises:
Grammar Exercise
(Using the zero and third conditionals.)
If the frog tries to grab the beetle, then the beetle will try to move away. If the frog had moved more quickly, he would have caught the beetle.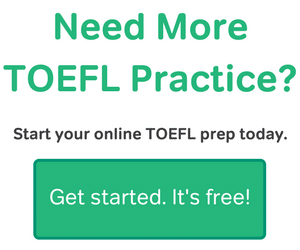 Grammar Exercise
The four comic images above are actually based on a wordless photo-comic that I also use with my students. To use the original comic for grammar exercises of your own, go here.
So far, I've only been describing one or two cartoon images at a time. But it's also possible to describe an entire comic book from beginning to end, with just one grammar exercise. Below, I use an entire episode of the American comic strip Lio to do a grammar exercise with transition words.
Photo by Mark Tatulli
Grammar exercise
(With transitions.)
First, the alien guard looked up in the sky. Then, he saw what looked like a meteor heading for his planet. Next, he ran to warn the other aliens. The aliens were sacred of the meteor. Nevertheless, they ran to see it land. Actually, it was just a harmless space ship. Indeed, it was Lio's spaceship. Although the aliens were worried Lio might be dangerous, he was only coming from Earth to give them pizza.
Wordless comics, with their multiple pictures and stories, are even more flexible for grammar practice than photos or maps. There's so many different ways you can describe them.
For grammar exercise with comics, you can use this printable worksheet. It contains my complete "Frog and Beetle" comic, and another wordless comic I originally drew as a grammar picture prompt for a business English class.
And of course, there are other websites with wordless comics you can use to stretch your English grammar muscles.
Wordless comics websites:
1) Owly, by Andy Runton. The adventures of a tiny owl and his forest friends.
2) Mark Tatulli's Lio. A horror-themed humor comic about a little kid who is surrounded by monsters and spirits.
3) The Bully's Bully, by Courtney Huddleston and James Taylor. A story about a little girl who protects other people— adults and children— from bullies.
4) Gon, by Masashi Tanaka. This wordless comic about a tiny dinosaur is Japanese, reading right-to-left. It may be an especially good picture prompt for you if you're native language is Japanese, Chinese, Arabic, Persian, etc….
5) Ryan Armand's Minus. This comic is about a child with magical powers who surprises and sometimes scares the non-magical people around her.
PS. If you want to learn more about how to study grammar, check out our TOEFL grammar infographic!