In my last post in this series, we looked at academic words that are common in university business courses. These words were taken from the Academic Word List, a list of all of the English words most commonly found in higher education.
I gave you twenty business-related academic words, and I included every different grammatical form of each word. For review, look again at the word list in the chart below:
Since this post features a listening quiz, I'll give you a warmup audio track where I speak each word and word form in the chart above. In some cases, I'll also adjust the word forms for singular, plural, or different verb tenses. I'll speak out the words in the order they appear on the table, from left to right, top to bottom.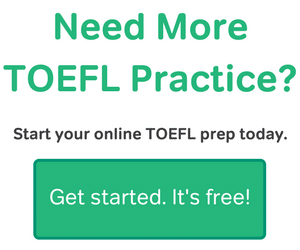 Now, I'm going to give you a quiz where you listen to an audio track of each word being used in a sentence. An answer key appears below the quiz.
LISTENING QUIZ
The sentences below have lettered blanks for the Academic Word List's business English vocabulary words (seen in the chart above and heard in the first audio clip in this post). Listen to me read sentences out loud. On a separate piece of paper, write the words you hear in the lettered blanks in each sentence.
The two students (A) to work on a classroom activity. The teacher was happy because the (B) worked well together.
My birthday is held (A) in my home.
The colors of his clothes are well (A) because he is an expert on color (B).
How much (A) is in the ( B)? Is there much money left?
Because they are (A) as construction workers, it is (B) necessary for them to wear helmets that protect their heads.
I know you (A), but how much did you (B)?
The teacher (A) the (B) things he (C) wanted the students to do.
A small garden has a low (A) of vegetables. A large farm has a much higher (B).
Have you (A) your name on the (B)?
Did you (A) her for all of her hard work?
Many different legal (A) determine what American banks are allowed to do.
My (A) is to pick up people's garbage. I am a talented garbage man who does a good (B).
The (A) of one plus one is two.
I (A) the information and recorded the information on a Microsoft Word (B).
The CEO of McDonald's is an important corporate (A).
We wanted to go to the beach today. But because it's winter, that is (A)
We are in the final (A) of developing a new product, and can start selling it to customers soon.
Acting in popular movies is an amazing (A) most people secretly want to do.
I (A) from working a day (B) to working a night time (C).
Detective Sherlock Holmes could always (A) whether someone was telling the truth. This is because he had fantastic (B)
ANSWER KEY:
The two students partnered to work on a classroom activity. The teacher was happy because the partners worked well together.
My birthday is held annually in my home.
The colors of his clothes are well coordinated because he is an expert on color coordination.
How much funding is in the fund? Is there much money left?
Because they are occupied as construction workers, it is occupationally necessary for them to wear helmets that protect their heads.
I know you contributed, but how much did you contribute?
The teacher specified the specific things he specifically wanted the students to do.
A small garden has a low output of vegetables. A large farm has a much higher output.
Have you registered your name on the registry?
Did you compensate her for all of her hard work?
Many different legal parameters determine what American banks are allowed to do.
My job is to pick up people's garbage. I am a talented garbage man who does a good job.
The sum of one plus one is two.
I documented the information and recorded the information on a Microsoft Word document.
The CEO of McDonald's is an important corporate
We wanted to go to the beach today. But because it's winter, that is circumstantially
We are in the final phase of developing a new product, and can start selling it to customers soon.
Acting in popular movies is an amazing profession all people dream of at some point.
I shifted from working a day shift to working a night time shift.
Detective Sherlock Holmes could always deduce whether someone was telling the truth. This is because he had fantastic deductive