Today, we're introducing you to FundsV–a convenient and reliable tool for satisfying this tricky school application condition!
Congratulations on your decision to study abroad!
Studying in a country other than your own is indeed a privilege, and understanding your host's culture, rules, and regulations is critical to a productive and successful experience. One pesky little regulation that's best to address early on in the admissions process is the "sufficient funds" requirement.
In order to secure a student visa, many host governments (US, UK, Canada, Australia) require that prospective international students show that they have sufficient funds to support the costs of living and studying in that country. In the US, the specified amount varies by university, from around US $15,000 for community colleges, to upwards of $60,000 for elite graduate schools. This requirement helps ensure that you can focus on your academic responsibilities while abroad rather than worry about finances. From a political perspective, the requirement also eases any anxiety of the host country constituents – namely, that international students are less likely to "drain" domestic resources during their visit.
Verification methods
One way to prove that you have sufficient funds is to provide original bank statements along with supporting documents such as a valid passport, a certificate of eligibility, and academic transcripts and diplomas to host government officials in person. Those officials may also consider individual circumstances (such as past employment and immigration history) to determine if you (or your sponsor) genuinely hold the funds to which you claim to have access.
FundsV is helping to modernize this process by empowering prospective students and their financial sponsors to direct their online banking information to the authority who requested it. After you grant permission for your bank to transmit account balance data to FundsV and upload the pertinent documents, your host country will be able to access that robust set of data to decide if you meet their financial requirements.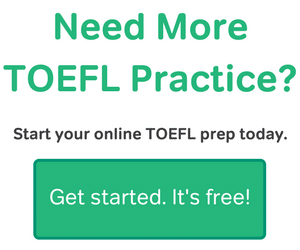 How FundsV works
Watch this 90-second intro video, for starters.
FundsV operates in a tightly controlled environment. Students may register with FundsV through their prospective host or other authority via a unique text link or banner. Alternatively, you can get started from here as well.
1. Students are presented with a list of 4000 banks in the FundsV network. Students then confirm that their bank (or their sponsor's bank) is included. If the bank is not listed, then there is no need for the student to register with us.
2. Registration (at no cost) entitles students to unlimited account balance verifications and access to their FundsV profile for 24 months.
3. In order to upload bank account balances, students or sponsors simply enter their credentials, just as they would to access their online accounts with that particular bank. The FundsV platform transmits financial information securely and reliably.
4. Students may manage their bank credentials, upload documents, and submit their completed profiles to the authority who originally referred them to FundsV.
5. Through a secure log-in procedure, the authority may access the student's FundsV Profile. The authority retains full responsibility in deciding how to use this comprehensive set of data.
Empowering consumers to direct their online data in a way that is helpful to them parallels our philosophy that personal online data should be controlled by the owner of that data. The owner should be able to dictate how his / her data is used, and the owner should also be able to restrict access to his / her data at any time.
Student advantages
Student users of FundsV benefit from the convenience of verifying funding sources online, rather than through a cumbersome paper process. FundsV facilitates the transparency necessary for students to prove that they are financially qualified weeks or even months sooner than paper-based procedures. Student users are in full control; they must authorize any and all access to their FundsV data by any entity.
Supplemental income sources
Under certain circumstances, international students may supplement their income with money earned through part-time work in their host country. Students should not rely on such supplemental income to meet a significant portion of their tuition and living expenses, though. Scholarship options are typically narrow in scope and intensely competitive. Students must be realistic in their ability to pay for studying abroad. Statistics (from sources such as the Institute for International Education) show that the majority of globally mobile students use personal and family finances as their primary source of funds.
Takeaway
Studying in another country is a worthwhile investment that can positively impact your view of the world and your career prospects. We wish you all the best in pursuing your education abroad!
*****
Author Bio: Cheryl has been involved in international student recruitment for 20 years, nurturing a family of 16 multilingual domains that grew out of USjournal. To explore options to study in the USA, follow USA Academics on Twitter. And, for more details about FundsV, follow is on Twitter.
Most Popular Resources