Many professionals who immigrate to the US find that they have to pass the TOEFL in order to get their license to work in their field in the US. If you find yourself in this situation, you may be overwhelmed at the prospect of not only getting the high verbal skills you need to work, but also re-learning all the jargon you need to do your job.  Although you may find resources specifically designed to teach second-language speakers medical, business, or (insert field here) English, use them only with caution, and make sure that they really fulfill your needs before you pay for them. Many of these resources are designed for people with little knowledge of the field, and they often don't give you the depth and breadth you need to feel comfortable working in English. I recommend that you take a more do-it-yourself approach, as outlined below.
Start with a basic textbook
If you're in a city or a college town, start scouring used bookstores' shelves and check out the library at the university that teaches your field. You can usually find the standard introductory texts, and renting from the library or buying from a second-hand bookstore is much cheaper than buying from a university bookstore. Since the information in the book should already be familiar to you, you can focus on absorbing the vocabulary and the phrasing that's typical of American professionals in your field.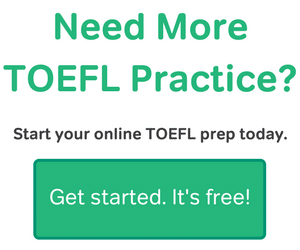 Consider taking an online course
As with the above suggestion, taking an online course will give you a chance to use information you already know (industry knowledge) to glean information you don't (linguistic knowledge). The benefit of taking a course—whether online or in person—is that you'll get more exposure to the interpersonal skills and communication style that's generally accepted in your field. This exposure is especially important for medical professionals, since bedside manner is much more culturally dependent than the actual science of medicine.
Go people-watching
Can you make friends in your field? Will someone working in your field nearby allow you to come shadow them for a day? Are there internship opportunities? Although such things may be professionally  below you (especially if you have years of experience in your field in your home country), they can be an invaluable source of cultural and linguistic knowledge to help you succeed when you start working or applying for certifications and licenses.
Help each other out!
Have you already successfully started working in your field in English? Do you have tips to share with other students? Write in below with your ideas for learning industry jargon!