I've already talked to you about how useful movies are for learning English. In fact, listening to English in different contexts is one of Magoosh's top TOEFL Listening tips! With that in mind, today, we'll look at a few websites that specialize in English at the movies.
ESLnotes

ESLnotes features ESL study guides for a long list of famous movies. Every ESLnotes study guide includes a plot summary written in simple, student-friendly English. The study guides also contain notes on the use of nonstandard and slang English in the movie. And each study guide includes an extensive list of vocabulary in context in the form of underlined key words and phrases from lines in the movie. Finally, the end of each ESLnotes movie study guide has English-language discussion questions about the movie.

I personally love ESLnotes, but the site does have one obvious flaw: it hasn't been updated in quite a while. ESLnotes doesn't feature any movies made after 2004. Still, there are a lot of study guides for some real classics. And the movies from the 1990s and early 2000s feature actors, actresses, and soundtrack songs that are still popular today.
The Voice of America's English at the Movies
The Voice of America, or VOA, is the United States government's international broadcasting organization. Through radio and the Internet, VOA provides English instruction all over the world. And they have a special online website for learning English.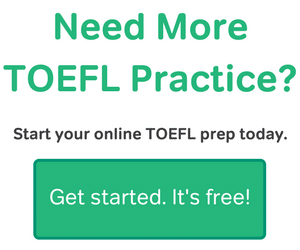 The VOA's English at the Movies web page features short clips of popular American movies. Each clip features dialogue involving idioms or slang and the VOA's English instructors narrate these videos, explaining a key English term from each clip.
As an added bonus, Voice of America does not externally host its videos on YouTube. All VOA videos are hosted directly on the site. This makes the VOA's movie page and their whole English learning website one of the best alternatives to YouTube for English practice. ESL students whose countries block YouTube can still use VOA without any issues.
Learn English Feel Good: Movie Clips to Practice English
The Learn English Feel Good website has a small-but-good library of movie clips and previews, followed by English listening comprehension quizzes. The site includes 10 movie clips and 20 movie preview trailers. As an added bonus for fans of animated television, there are also six clips and English quizzes featuring the popular American TV cartoon The Simpsons.
Movie Segments to Assess Grammar Goals
Movie Segments to Assess Grammar Goals is a very impressive blog for movie-related English learning. The blog is updated regularly and features a wide variety of movies. Each post on this blog includes a clip that you can watch streaming on YouTube or download directly. The movie clip downloads are hosted outside of YouTube, so again, we have a good YouTube alternative for ESL learners in places like China and Iran.
Every clip-based activity focuses on building grammar skills. Some of the activities are hosted directly on the site, while others are downloadable as printable documents. All in all, this site is great for movie-loving ESL students and teachers alike.
Most Popular Resources